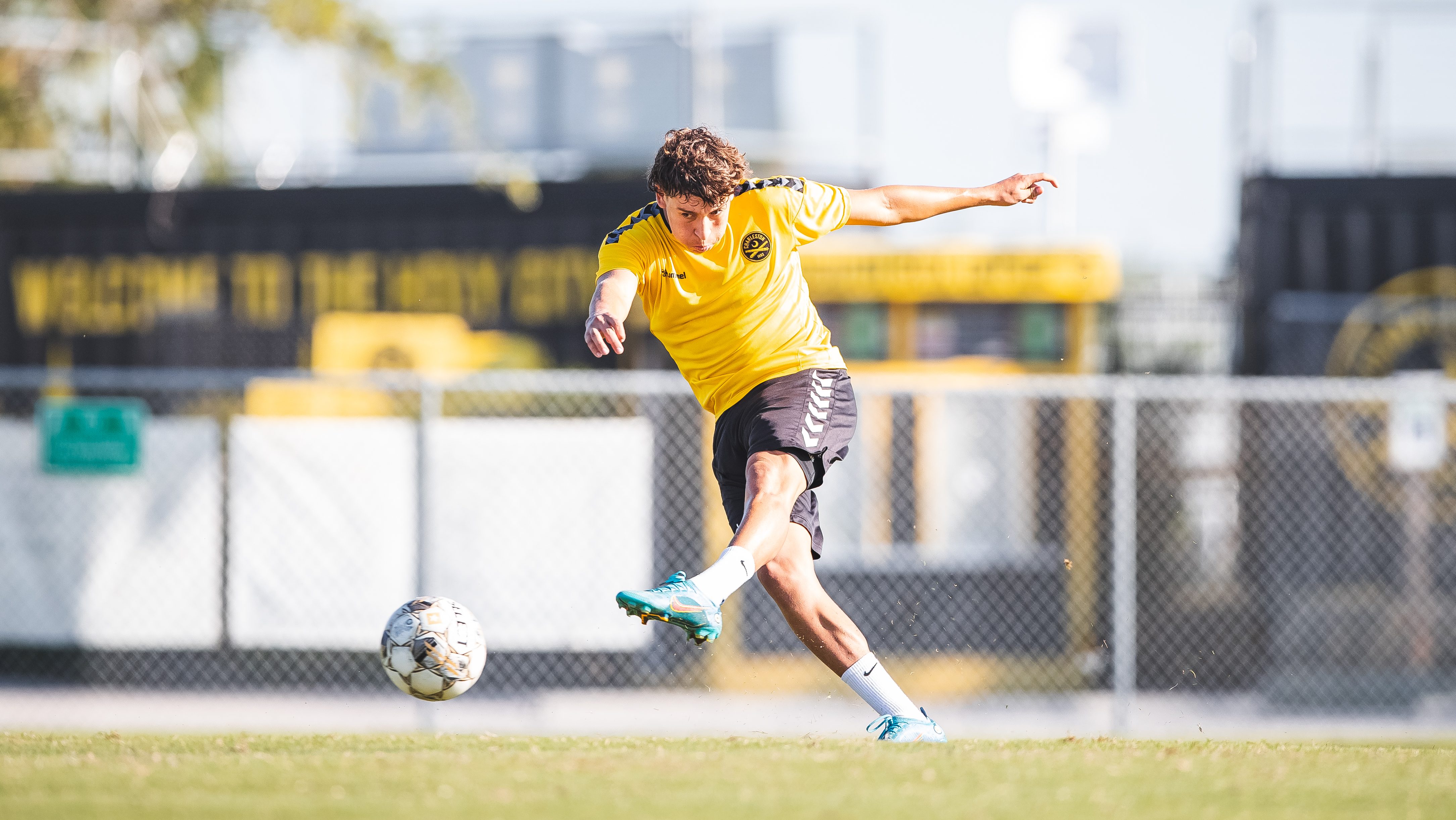 Battery winger Fidel Barajas has had a busy offseason, including competing with the Hibernian FC Development Squad during the World Cup break and several Mexican U-17 national team matches, with his sights now set on the Concacaf U-17 Championship.
Read about what he's been up to ahead of the 2023 season below.
Tell us where you were with Hibernian and what your trip included…
I was with the Hibernian U-19's in Edinburgh, Scotland, and then we went to participate in the Algarve Cup tournament in Portugal. We played six games against Portuguese clubs Benfica and Porto, Soccer Universities, and SonderjyskE from Denmark. We won three games, tied once and lost two then we went back to Scotland. I played in three of the games.
What was your main takeaway from playing with Hibs in those matches?
I feel like my biggest takeaway is just knowing how to play at another level compared to where I'm at right now. It's still very strong and fast even though it's academy-level. Going in just thinking about me playing against top teams like Porto and Benfica, it was sort of a challenge, but after I got my first touches in the game, I feel like I handled it well. I was up for the challenge, I fit in there and feel like it was a good experience.
How was your overall experience in Europe?
Being in Europe and in different parts of Europe, the overall experience was great. Playing with Hibs and experiencing how different the players are and how they approach the game, it was all fantastic. I was with a host family and stayed with [former Battery player] EJ Johnson, too. I made friends with the team and the host family was pretty cool.
How did this set of games compare to your previous ventures in Europe?
It was similar because the players came from countries I played against with the youth national teams, like Portugal or Uruguay and others. I was also playing with the U-19's this time, but with the national team I'm with the U-17's, so I was going against older players who I didn't recognize from previous trips.
I was one of the youngest players there, Hibs brought a few players from their U-16 team but the rest were all older than me. It was challenging and a little scary at first, however, after training with them, there wasn't much of a difference and I'm used to playing alongside older guys at Charleston.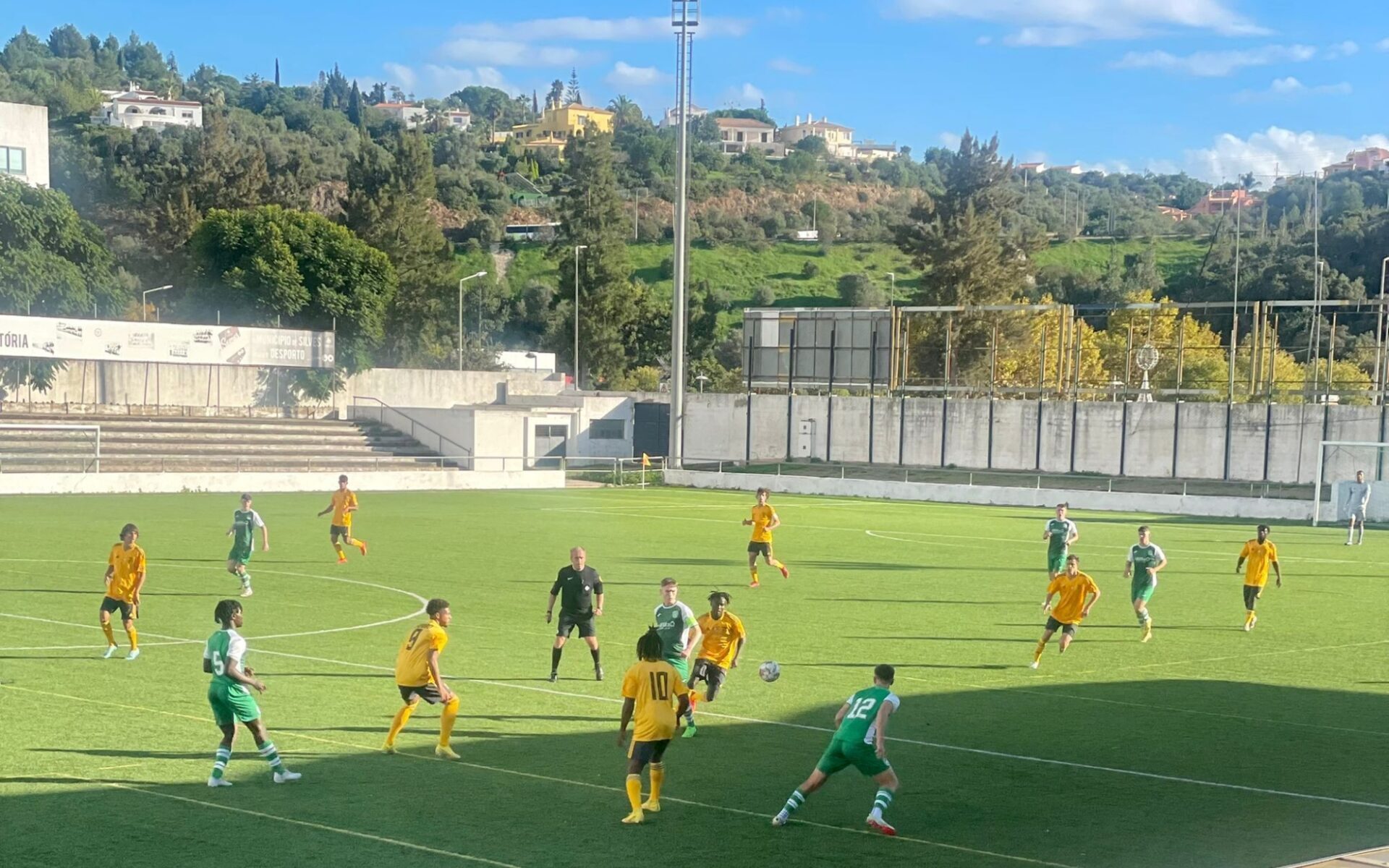 Was it difficult to get integrated into their game plan?
Initially, yes, because they played really differently. After getting my first couple of minutes and touches in my first game, I adapted to it quickly. I felt really comfortable after my first game in the other matches, I was able to create more danger in the attacking third and felt better on the ball and with my teammates. Sadly, I didn't get an assist or goal but I did have some shots on target and hit the post twice in my last game.
How have your national team camps and games been?
It's been an honor and such an amazing feeling to be able to participate in training camps in 2022 with both the United States and Mexico. Being able to also play in so many games with both youth national teams have helped me grow as a player by being able to play against so many different opponents. I've been able to have success on an international stage by scoring goals and giving assists for both.
By getting to know teammates [on the Mexico youth national team] from different backgrounds, but with the same goal in mind, helps build confidence in each other.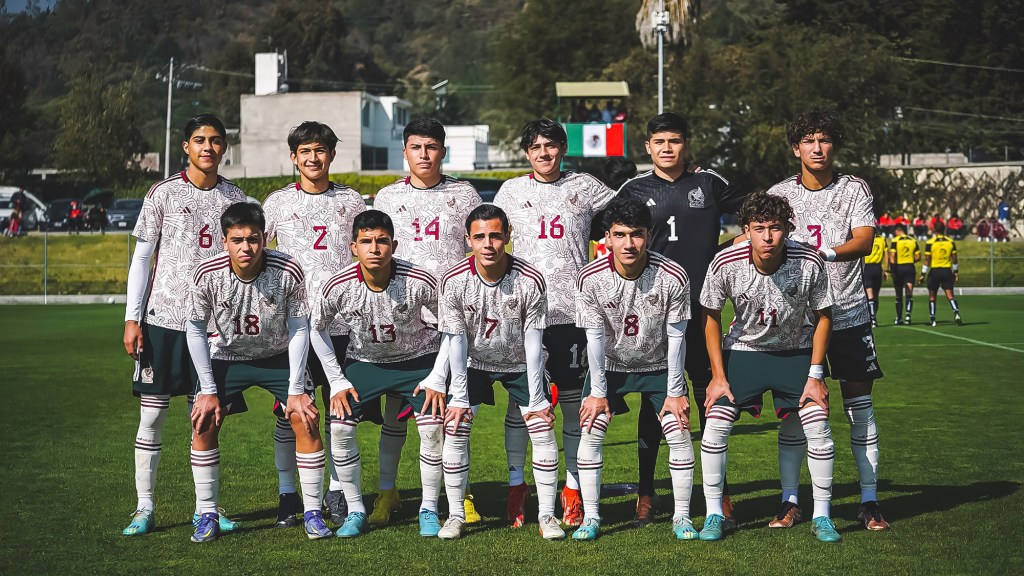 What's your mindset heading into the upcoming tournament with Mexico to start the year?
I'm so excited to start the new year on a great note by once again representing Mexico in the Concacaf U-17 Championship in February. I can't wait for the matches, which are also U-17 World Cup qualifiers, to start and show everyone what I can do on a big stage. There truly are no words to express how important these upcoming Concacaf matches are, having the opportunity to qualify for a World Cup is every player's dream.
How are you using this time to refine your game and prepare for the 2023 season with the Battery?
By participating in a training camp right at the beginning of the year and then immediately going into such a competitive tournament, it has allowed me to stay in top shape. And not only just that, but staying in game shape will be important because I'll be able to jump right back in with the Charleston Battery after these matches.
2023 will be a great year for myself as I will give my last drop of sweat and blood for both club and country. My personal goal is to win championships with the Charleston Battery and Mexico.