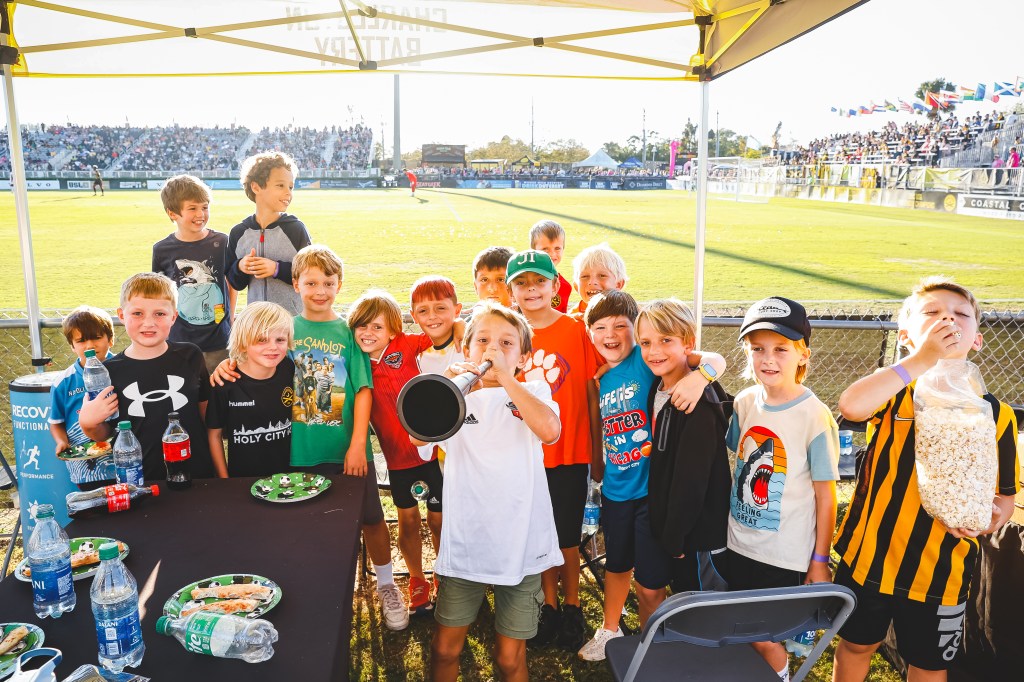 Sideline Party Tent
Perfect for birthday parties and small gatherings, our Sideline Party Tent is positioned with goal views on the southeast corner of our stadium (by the jumbotron).
Complete with tables, chairs, beverages, and even a birthday cake, this private tent is an exciting spot to connect with friends, family members, or colleagues. Don't forget to make some noise for those corner kicks!
Commemorate the evening with a group photo on the field.
15 Tickets Included
Rental Fee: $500 per tent
Max Occupancy: 25 people per tent. Total of 2 tents.
---
Suite box
Enjoy the best views of the pitch from the privacy of your own two-story Suite Box.
This private space is a great way to entertain clients, celebrate special occasions or enjoy a night out with friends, all while exclusively close to the action on the field.
Plus, enjoy catered food by Home Team BBQ and unlimited beverages, including beer and wine!
30 Tickets Included
Rental Fee: $3600
Max Occupancy: 45 people per Suite Box. 60 total if you book both Suite Boxes.
---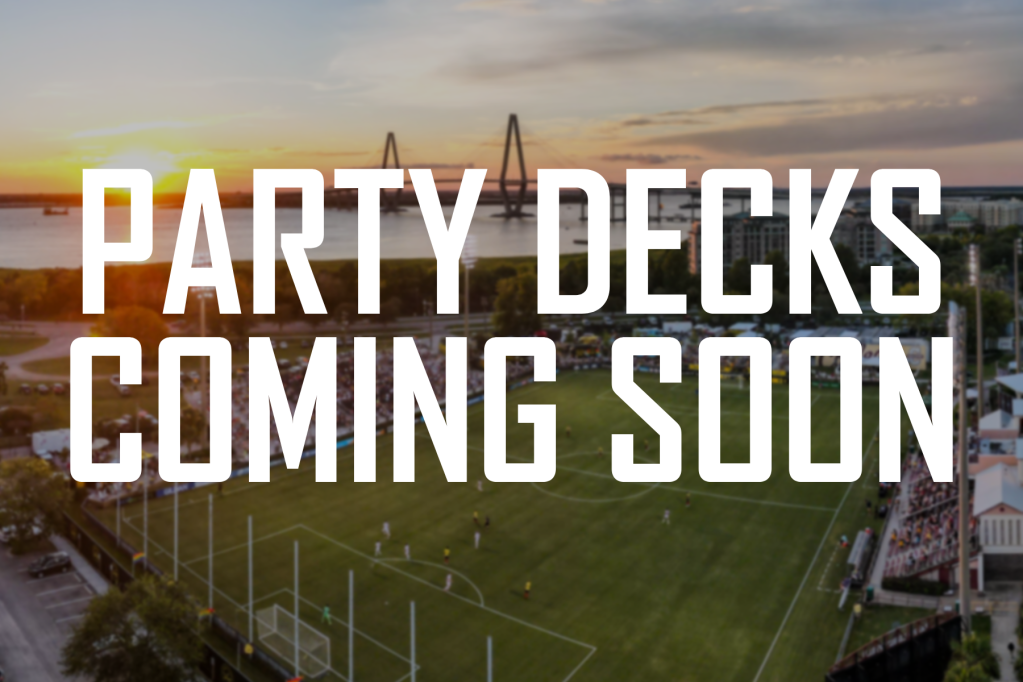 Party Decks
Level up your matchday experience with our elevated private deck spaces!
You'll have direct access to the player's entrance to the field from Party Deck A. Our two-story Party Deck B lets you enjoy the game from new heights.
Get your party started early with deck access 1 hour before kickoff. Plus, commemorate the evening with a group photo on the field.
Recommended Occupancy for Party Deck A: 80 people
Recommended Occupancy for Party Deck B: 100 people