The Ideal life Community Hero
Welcome to The Ideal Life Community Hero program, where we celebrate and honor a local hero at each Battery home match whose noble efforts positively impact others within the Lowcountry.
Our program is designed to shine a spotlight on these individuals and organizations who are making a positive impact in our community. From first responders to volunteers, teachers to healthcare workers, we want to hear about the heroes who are making a difference in your neighborhood.
We are proud to support our community heroes in more ways than just recognition. When a community hero is selected, we will also make a donation towards a fundraiser or charity of their choice during an on-field celebration at a Charleston Battery home game. This donation is just one small way we can show our appreciation for their service and support the causes they care about.
The winner of the Betsy McAdams Award, which recognizes a person who best displays exemplary qualities of the game of soccer, community involvement, sportsmanship and contributions to the club, will be the first Community Hero honored in the following season's home opener.
If you know someone who deserves to be recognized as a community hero, please nominate them today. Our team will review all submissions and select individuals or organizations to be honored at each home game.
Join us in honoring the everyday heroes in our community and supporting the causes they are passionate about. Nominate a community hero today and help us make a difference together.
2023 Submissions have been closed. Applications for 2024 are now open.
CHECK OUT OUR PREVIOUS HEROS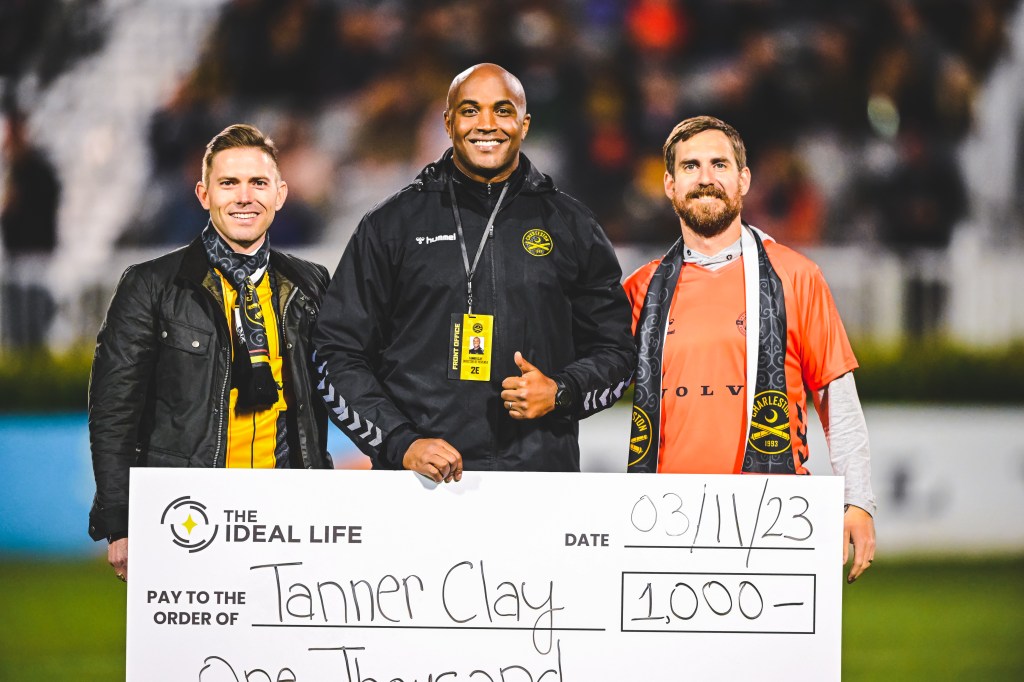 On March 11, 2023, we were excited to honor Tanner Clay as the first Community Hero of the Match!
Outside of the outstanding service and support he provides to the fans of the Battery, Tanner is a leader in the community, serving on the Philanthropy Committee for the Mount Pleasant Chamber of Commerce, as well as the Chair of the East Steering Committee for the Charleston Metro Chamber of Commerce.
In his free time, Tanner extends his passion and knowledge for soccer by coaching a youth team through Charleston United Soccer Club. He is also a Mentor to Lowcountry youths through the Be a Mentor Program, among many more community involvement initiatives.
Thank you for all you do, Tanner!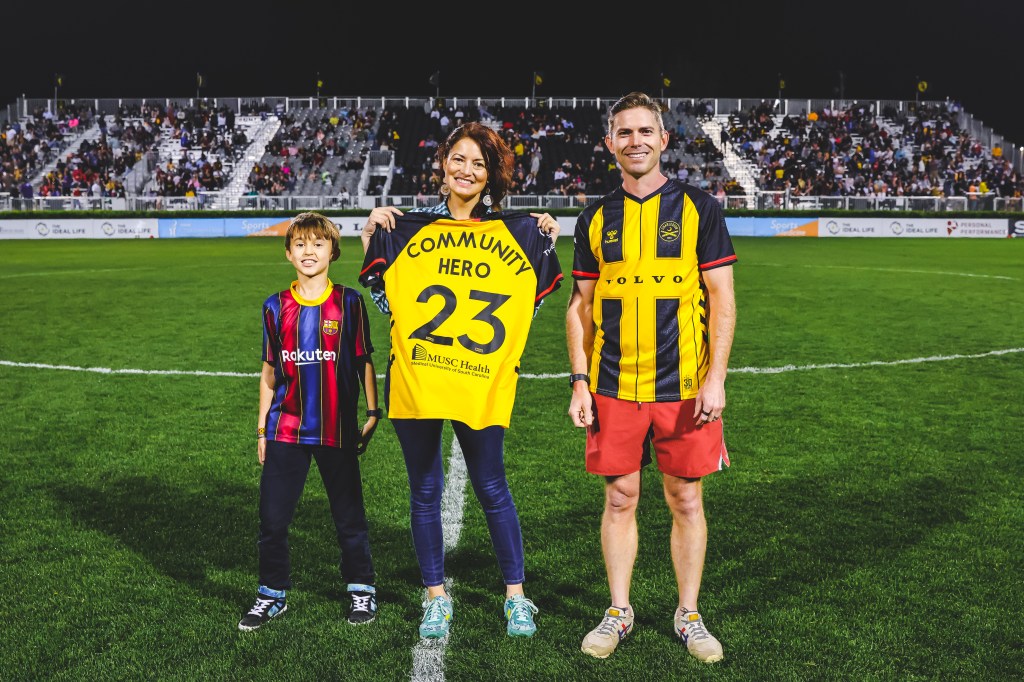 On March 25, 2023, we were thrilled to honor Merridith Crowe as the Community Hero of the Match.
Merridith has worked with higher education and human services nonprofits for the past two decades. Currently, she leads the Big Brothers Big Sisters of the Lowcountry, which she founded in 2019 – believing in the great promise and potential residing within all children.
Thank you for your contributions to the lives of the children on our community, Merridith!
On April 8, 2023, we were excited to honor LaVanda Brown as the Community Hero of the Match.
LaVanda joined YWCA Greater Charleston as executive director in February 2016, and her experience, leadership, and passion for serving others spans over 35 years. As a passionate advocate for gender equality, diversity, and racial equity, LaVanda envisions a world where differences are not just tolerated but celebrated.
At YWCA Greater Charleston, LaVanda works tirelessly to empower women and eliminate racism, the organization's dual mission. She has implemented highly effective programs which equip women entrepreneurs of color. LaVanda's decades of on-the-ground experience in social services focused on underserved populations have earned her awards and recognition, including the 2021 Trident Literacy Founder's Award and the Martin Luther King, Jr. Picture Award for outstanding community service.
We are honored to have LaVanda as the Community Hero of the Match, and we thank her for all she does in our community!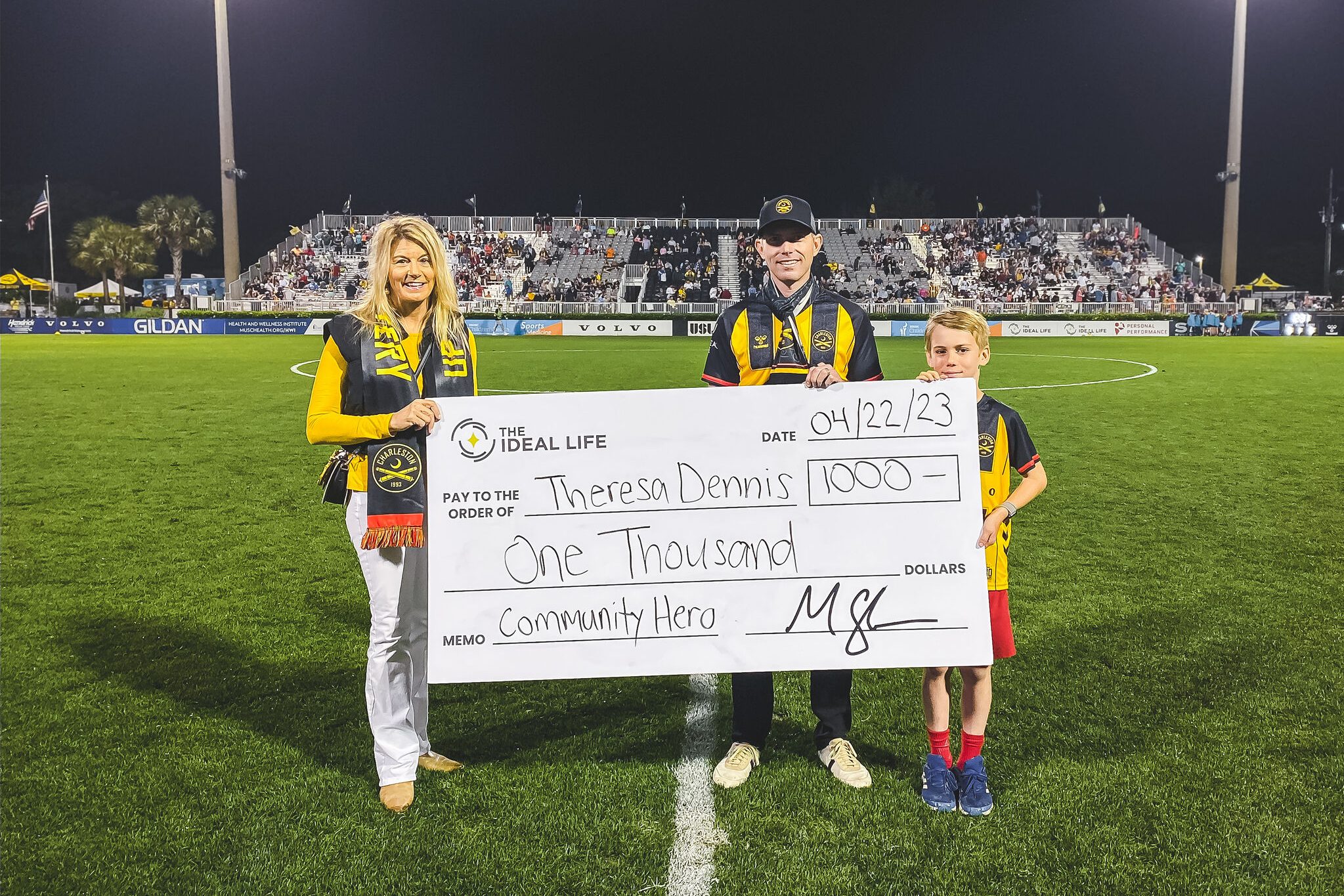 On April 22, 2023, we honored Theresa Dennis of the Charles Dennis Foundation as the Community Hero of the Match!
In memory of Charles Dennis, the family-led organization strives to empower young athletes by providing financial assistance through scholarships so they can pursue their passion for sports and achieve their dreams.
Their mission, "connecting kids to dreams," embodies Charles' belief in encouraging people of all ages to have big dreams and to believe in themselves. The foundation carries on that legacy by supporting young athletes in the communities of Charleston and Charlotte, providing them with the training and resources they need to succeed.
Join us in celebrating Theresa and The Charles Dennis Foundation and their dedication to connecting kids to their dreams!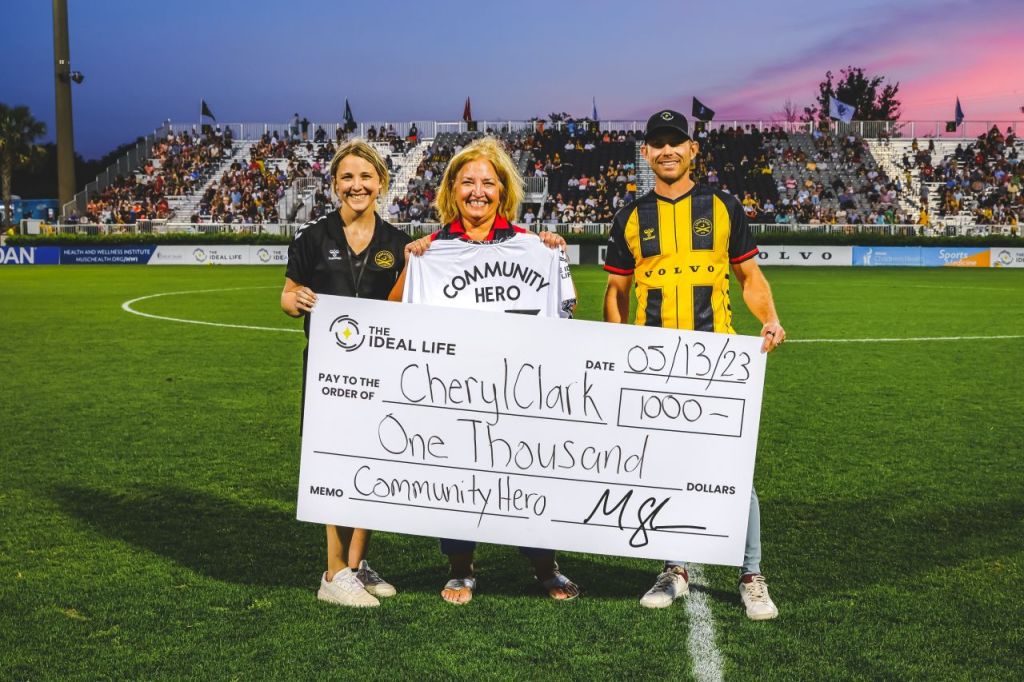 On May 13, 2023, we were honored to recognize Cheryl Clark, President and co-founder of Palmetto Military Support Group, on Saturday as the Community Hero of the Match!
The Palmetto Military Support Group's mission is to bridge the gap between the greater Charleston Community and our military service members through volunteering, fundraising, engagement, and education.
Cheryl's remarkable achievements include being awarded the Department of the Air Force Commanders Public Service Award, named Honorary Tailhooker on the U.S.S. Harry S. Truman Aircraft Carrier and selected as an Honorary Air Force Chief Master Sergeant on Joint Base Charleston. She has also served as an Honorary Commander for the 437th Airlift Wing on Joint Base Charleston for eight years and an Honorary Commander at Air Mobility Command at Scott Air Force Base for five years.
We thank Cheryl for her selflessness and dedication to our military community!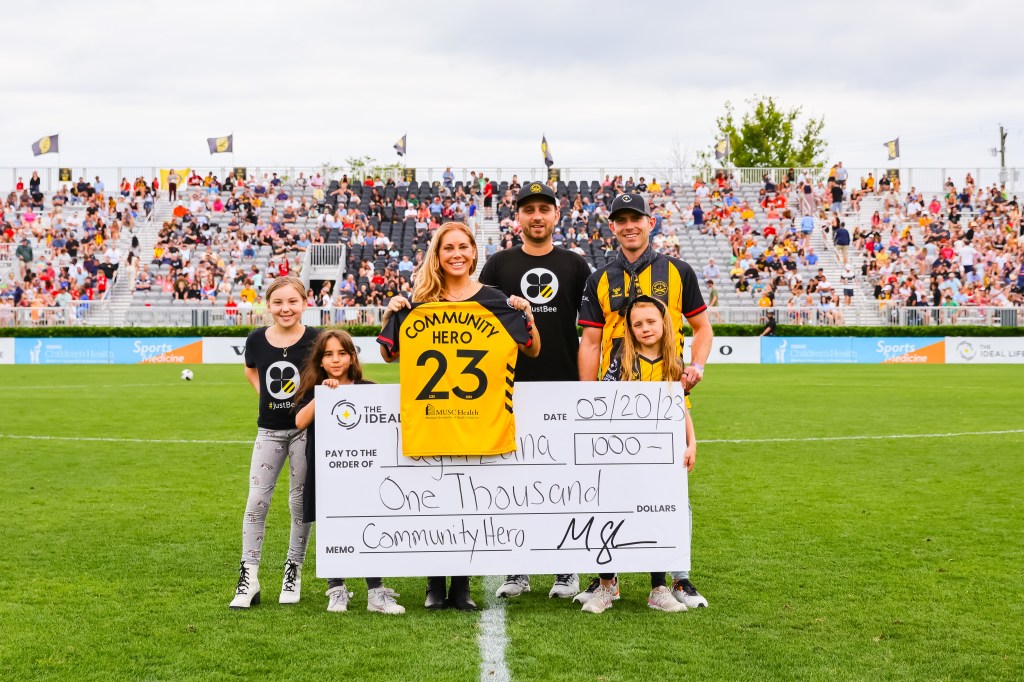 On May 20, 2023, we were thrilled to honor Layla Luna, Founder and CEO of Just Bee, on Saturday as the Community Hero of the Match!
With Just Bee, she works to connect families with their local community by raising awareness, creating partnerships and providing training resources for sensory-friendly businesses – encouraging positive experiences for those with ASD. Recently and in partnership with Just Bee, Mount Pleasant became the Lowcountry's first certified Autism Friendly Town.
We thank Layla for everything she does for the Charleston community! 👏👏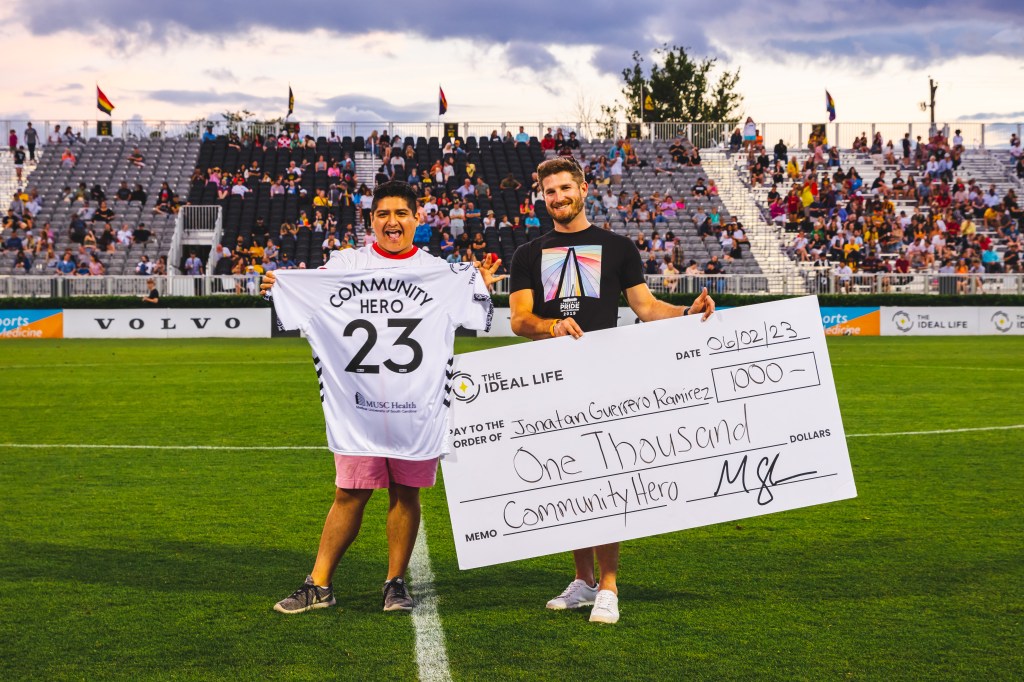 On June 2, 2023, we recognized Jonatan Guerrero-Ramirez as the Community Hero of the Match!
Jonatan dedicates his time and energy to We Are Family , a grassroots non-profit organization. There, he helps create safe and affirming spaces for LGBTQI+ and ally youth up to the age of 24 with gender-inclusive social initiatives, the Closet Case Thrift Store and community events, among others.
Born in Celaya, Mexico, and raised in Georgia, Jonatan works alongside fellow community members and influential individuals to promote inclusivity through fashion. He currently serves on the City of Charleston's Latinx Advisory Council, was recognized on the Honor 41 list and works as an adjunct teacher at YoArt Inc.
Thank you, Jonatan, for your contributions to our community!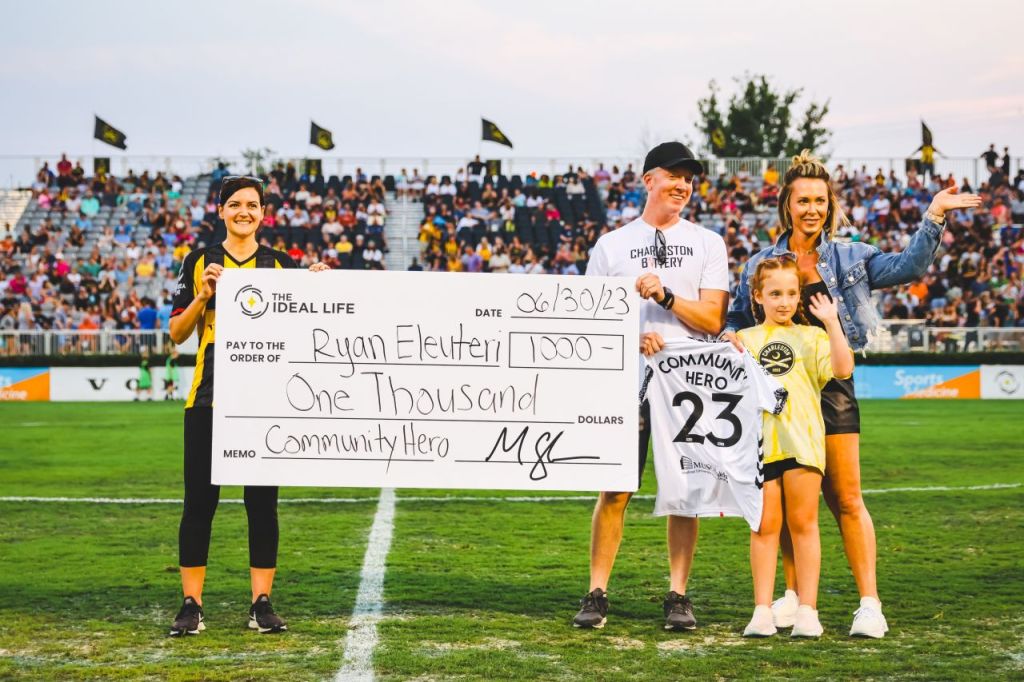 On June 30, 2023, we honored Ryan Eleuteri, Executive Director of the Charleston Boxing Foundation, as our The Ideal Life Community Hero of the Match!
After graduating from the College of Charleston, he founded the Charleston Beverage Company and the Charleston Boxing Foundation — a nonprofit organization that raises funds for two invaluable causes: the MUSC Children's Hospital and the College of Charleston student-athlete scholarship fund. During their recent Battle on the Bricks charity fundraiser, the Charleston Boxing Foundation raised $80,000!
Thank you Ryan for your unwavering dedication to the Charleston community!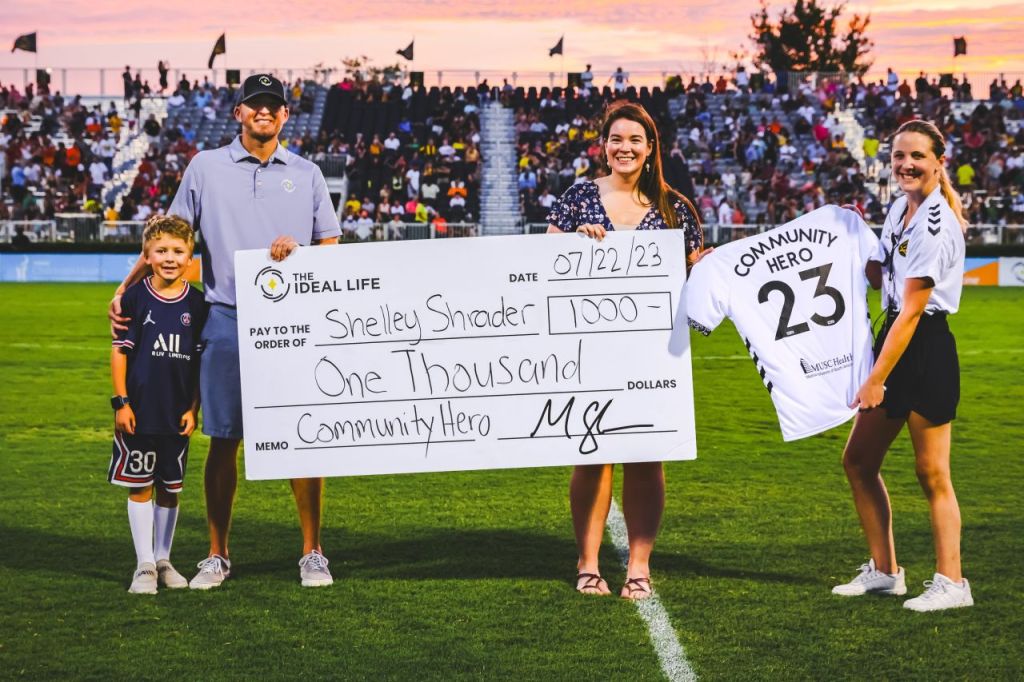 On July 22, 2023, we were thrilled to honor Shelley Shrader as the Community Hero of the Match!
Shelley currently works at the South Carolina Aquarium as the Teen Programs Coordinator, where she empowers and inspires teens to pursue careers in STEM-related fields. She connects students with exciting educational and career development opportunities through various initiatives, such as the Teen Science Café, the High School Intern Program and Job Shadow Program.
Shelley's dedication and passion have contributed to the success of the teen programs at the Aquarium, providing a safe and fun environment for students to develop confidence and essential skills.
Thank you, Shelley, for your dedication and hard work to the Charleston community!
On August 4, 2023, we were honored to recognize the Ronald McDonald House Charities of Charleston as this weekend's Community Hero of the Match, pres. by The Ideal Life!
Thanks to the incredible generosity of the Charleston community, RMH Charleston can provide a place for 32 families every night, offering them the comfort and support they need during challenging times.
Guest Services Manager Tirsa Bautista joined us at halftime for an on-field celebration of the Ronald McDonald House of Charleston.
Thank you for everything you and the team do to support the Charleston community!
Nomination form