Charleston Battery
The Charleston Battery are an American professional soccer club based in Charleston, South Carolina.
Founded in 1993, the team plays in the United Soccer League (USL) Championship and is the oldest continuously-operating professional soccer club in the United States.
The club's primary colors are black and yellow, and a secondary color of red. When the team first began, the kit colors were black, red and white in a striped pattern, but later evolved into the iconic black and yellow stripes they are known for today, with the original red remaining involved in the accents.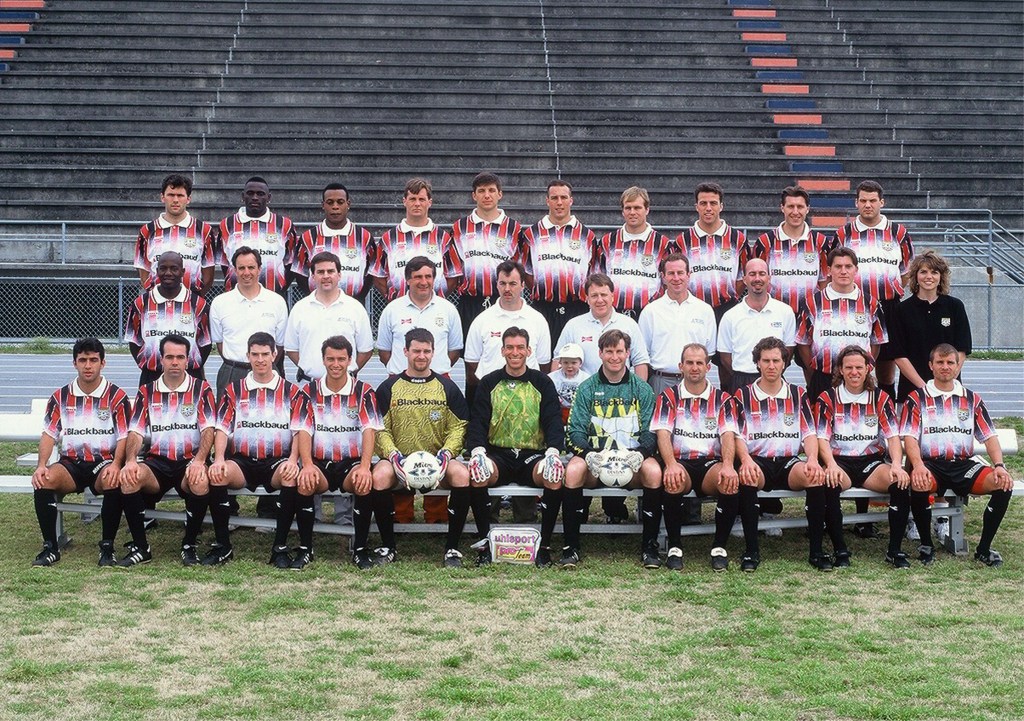 In 1999, Charleston Battery moved into Blackbaud Stadium/MUSC Health Stadium, where they would play their home matches through the 2019 season. The stadium was ahead of its time, becoming the first non-Major League Soccer professional club in the United States to build its own stadium.
The Battery are one of the most successful lower-division soccer teams in the nation, having previously won the USISL Pro League in 1996, the USL A-League in 2003, and the final season of the USL Second Division in 2010. In 2012, the team won the USL Pro Championship. The Battery were also finalists in the 2008 U.S. Open Cup.
In October of 2019, Charleston Battery was sold to HCFC, LLC, led by owner Rob Salvatore. Shortly following the change in ownership, the Battery announced plans to play their 2020 USL Championship matches at Patriots Point in Mount Pleasant, South Carolina. In December 2022, Charleston unveiled a new crest and uniforms to reflect a new era of professional soccer in the Lowcountry.