2024 Season Tickets Coming SooN!
2024 Season Membership Renewals and New Season Memberships coming this October. Make sure you're signed up for our email list for first access.
What is a Season Membership?
The Charleston Battery Season Membership is more than just a season ticket. Our 19-game membership program grants you special access to our players and coaching staff, exclusive member benefits, incredible savings, and a superior matchday experience. Become a member and celebrate all year long with the season kicking off in March 2024.
We are more than just a Club!
Our Season Member community welcomes all: Charleston Battery supporters, sports fans, businesses, community organizations, Charlestonians, and more! Our Corporate and Community Partners are leveraging their season memberships to give back to their members, employees, clients and customers! Contact us for ideas on how to make the most of your membership.
Buy Now, Save More!
Our Season Memberships are more than just a discount. With tickets up to 40% off, our season members make the biggest saves of the match.
Enjoy Member-only benefits that include exclusive social events, merchandise discounts and priority access to Member-only parking right next to the stadium!
Can't make a game? Your tickets will never go to waste! Our Ticket Exchange Program allows our Members to exchange future tickets for matches you cannot attend. This means you can transfer your tickets to a friend or a client, an employee, or a customer.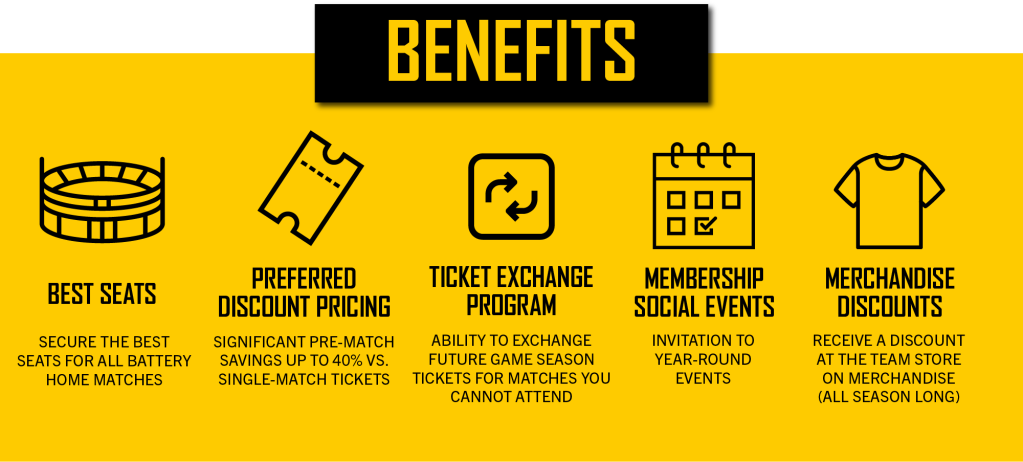 Your Personal Battery Season Ticket Rep will be available to help you throughout the season to answer any questions and help you maximize the value of your season tickets.
Multiple payment plans are also available, allowing our Members to pay in a series of installments.
See the full list of Season Member Benefits here.
2023
Seating and Pricing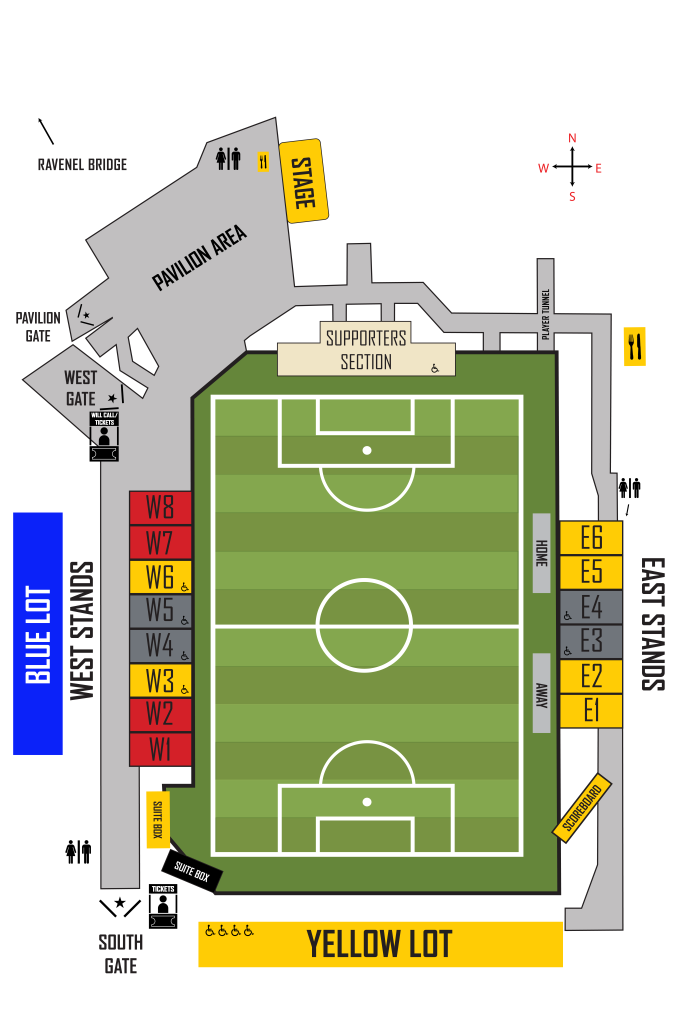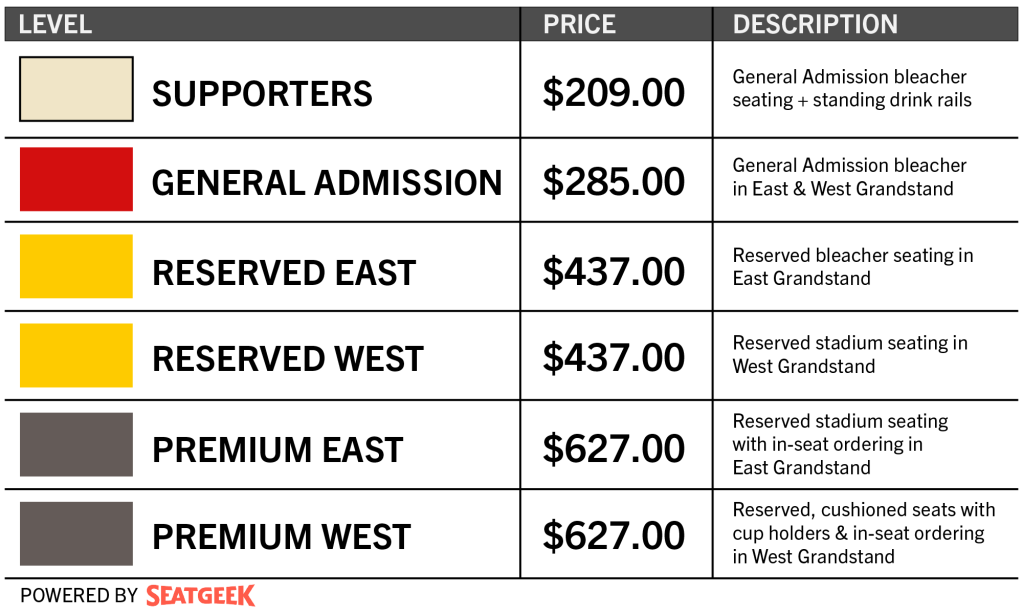 Membership Levels
Premium Reserved
A Premium Season Membership is your ticket to some of the best seats in the house. Take in all home matches from your reserved seats in the West Grandstand Premium Section. Premium members get central views on either side of the halfway line while enjoying your own reserved, padded seats for superior comfort in a prime stadium location.
In the East Grandstand, Premium Reserved seats are located at the halfway line.
Premium Reserved Membership Details:
Reserved, cushioned seats on West Side
Reserved, non-cushioned seats on East Side
Build-in cupholders (West Only)
Central location
Reserved
Reserved Season Memberships lock in specific seats for the entire season. Reserved memberships can select folded seats in any of the four Reserved sections, situated on both sides of the pitch. In the West Grandstand, Reserved seats are located on each side of the Premium Section.
In the East Grandstand, Reserved seats are bleacher-style seats directly behind the player benches.
Reserved Membership Details:
Reserved folded seating on West Side
Reserved bleacher-style seating on East Side
Locations on both sides of the pitch
General Admission
A General Season Membership is an affordable way to take in the entire season! Members here can pick their section and enjoy open, bleacher-style seating throughout the entire section. Located in the West Grandstands, the General Admission sections provide an open seating environment close to goal-line action.
Family-friendly seating with easy access to the Battery Pavilion, Kid's Pitch, food trucks and more!
General Admission Membership Details:
Membership assigned to specific GA sections
Bleacher-style, open seating environment
West side seating only
First-come, first-serve seating
Supporters section
A Supporters-level membership locks in your spot in the most dynamic sections of the stadium. The Supporters Sections, located behind both north and south goals, provide a traditional diehard fan experience akin to stadiums across the world's top leagues. As the most affordable Season Membership available, the Supporters Sections have quickly become the most popular and most limited section available.
The ideal seats for the most enthusiastic Battery fans and Supporter Groups such as the Regiment, Queen Anne's Revenge and Barra Charleston.
Supporter Stand Membership Details:
Open section seating
50% standing room with drink rails and 50% bleacher seating
Guaranteed chants, drums, smoke and confetti
Most fans enjoy the match standing and cheering for 90 minutes
2023
Payment Plans
Our payment plans allow our Season Members to pay in interest-free installments. The number of payment installments available is determined by the date of your deposit, which is your first payment. This means that the earlier you secure your membership by making your deposit, the more payment options you have available to you.
| | | |
| --- | --- | --- |
| PAYMENT PLANS | INITIAL MINIMUM PAYMENT | PAYMENT DATES |
| November | 20% | 12/15, 1/15, 2/15, 3/10 |
| December | 25% | 1/15, 2/15, 3/10 |
| January | 33% | 2/15, 3/10 |
| February | 50% | 3/10 |
Example: If STM makes their first payment on December 9th, they would have the December payment plan available to them. Their first payment (the initial deposit) is 25%. The final three payments will be auto-drafted January 15, 2023, February 15, 2023, and March 10, 2023.
Season Member Events
Our exclusive access Season Member events are one of our most popular member benefits. Our events include our season kickoff party, open training sessions, Season Member appreciation event, and more! Many of these events give Season Members a unique opportunity to get to know the team, including front office staff, players and coaches.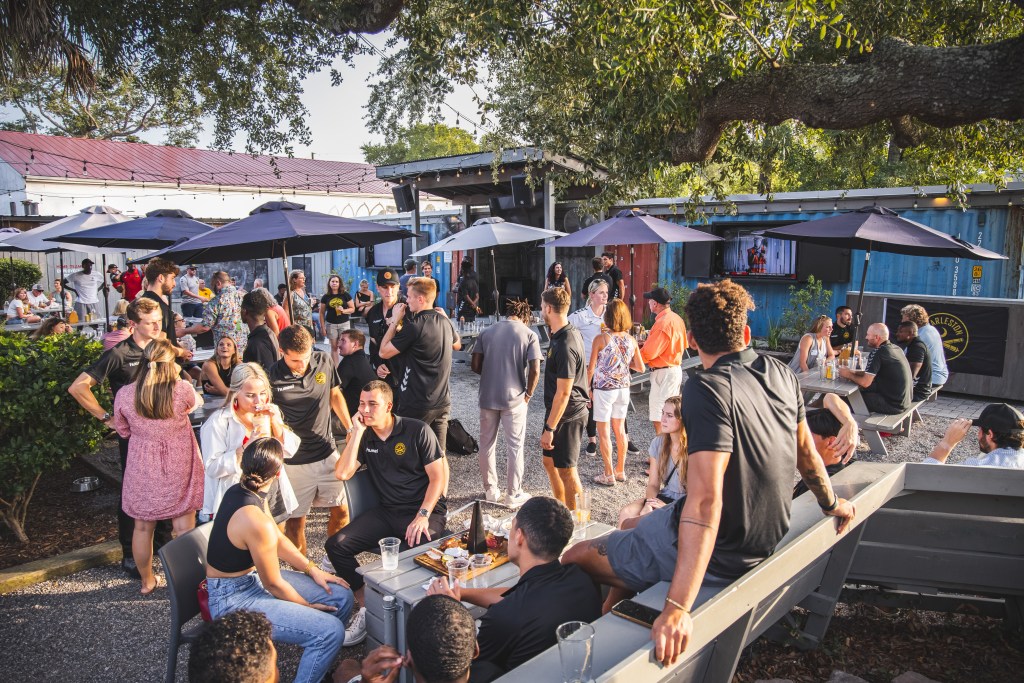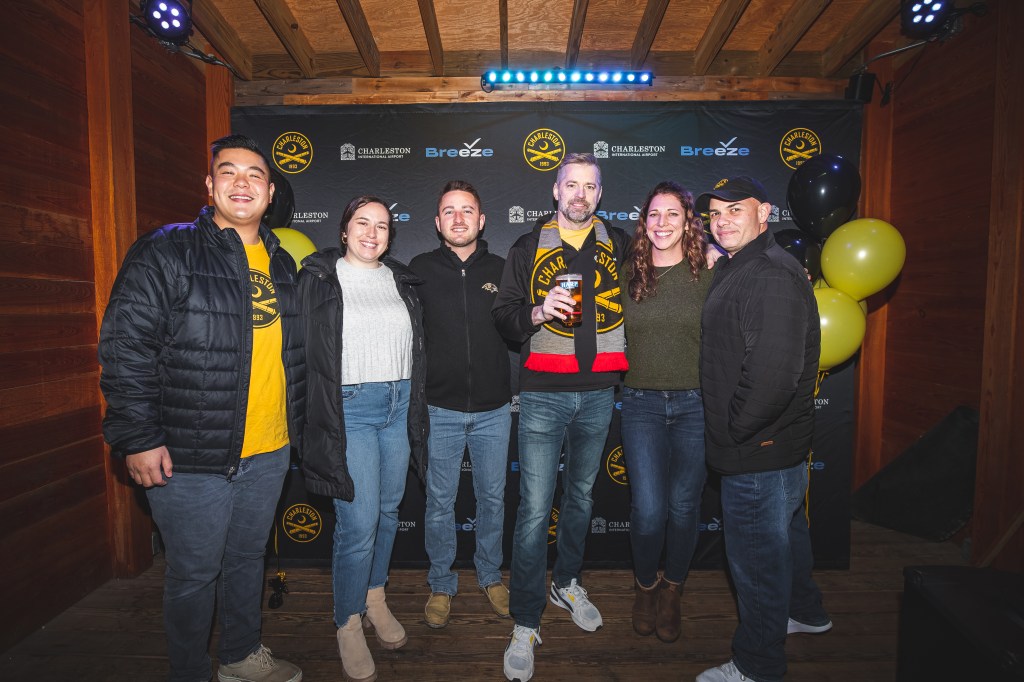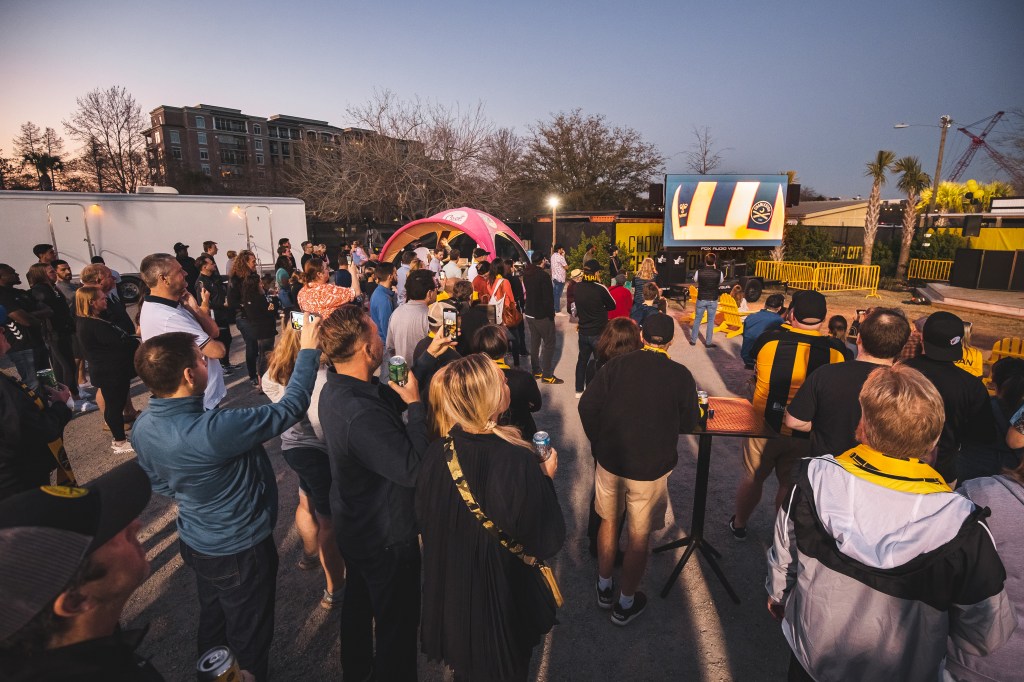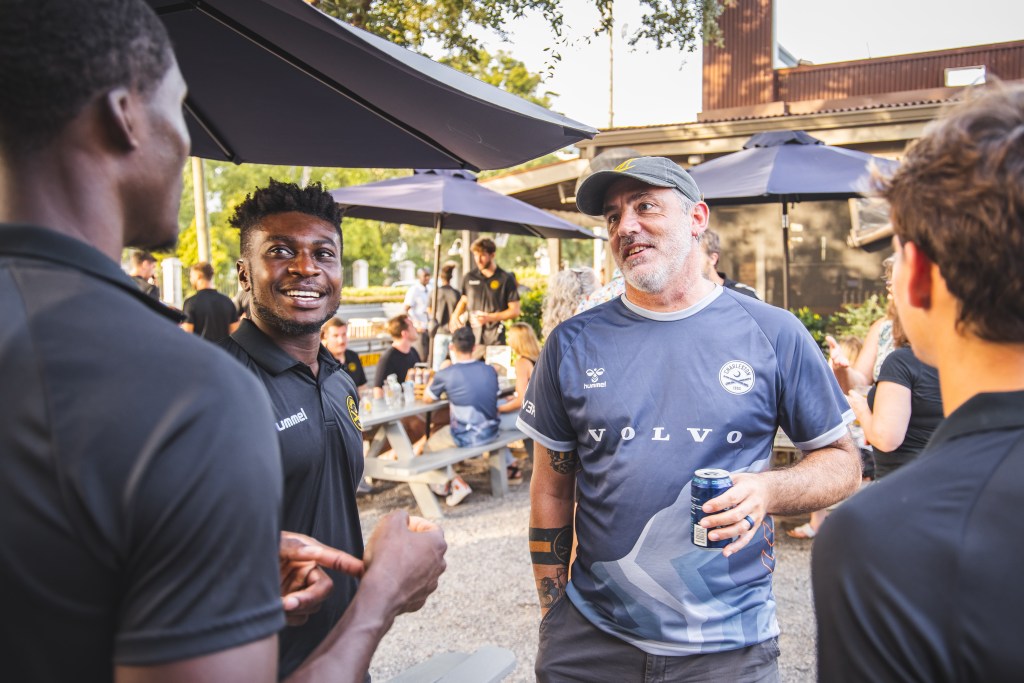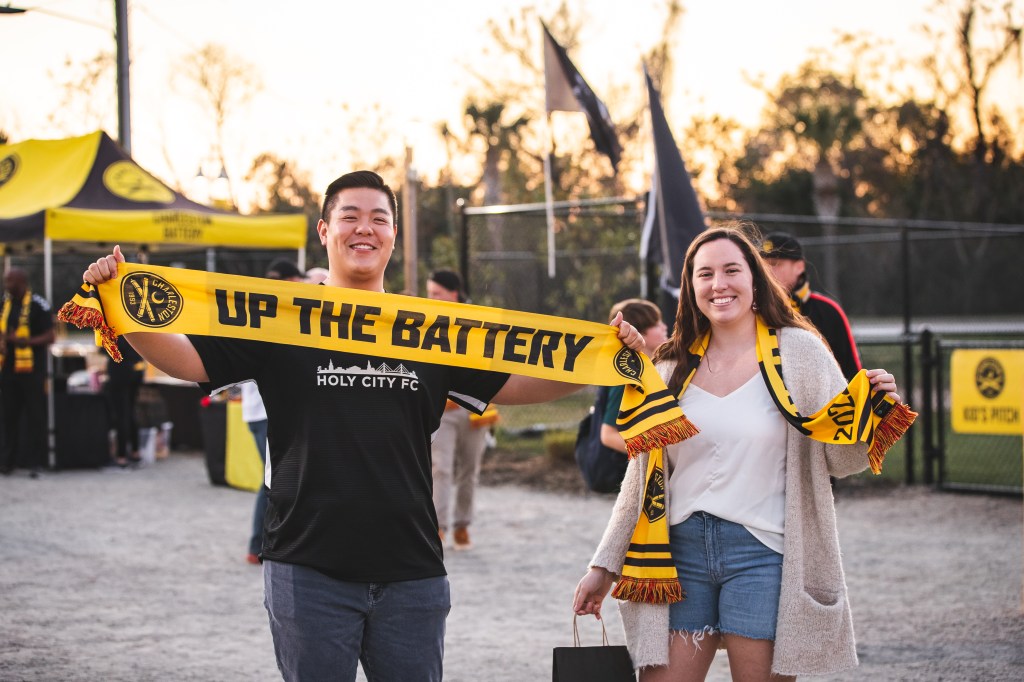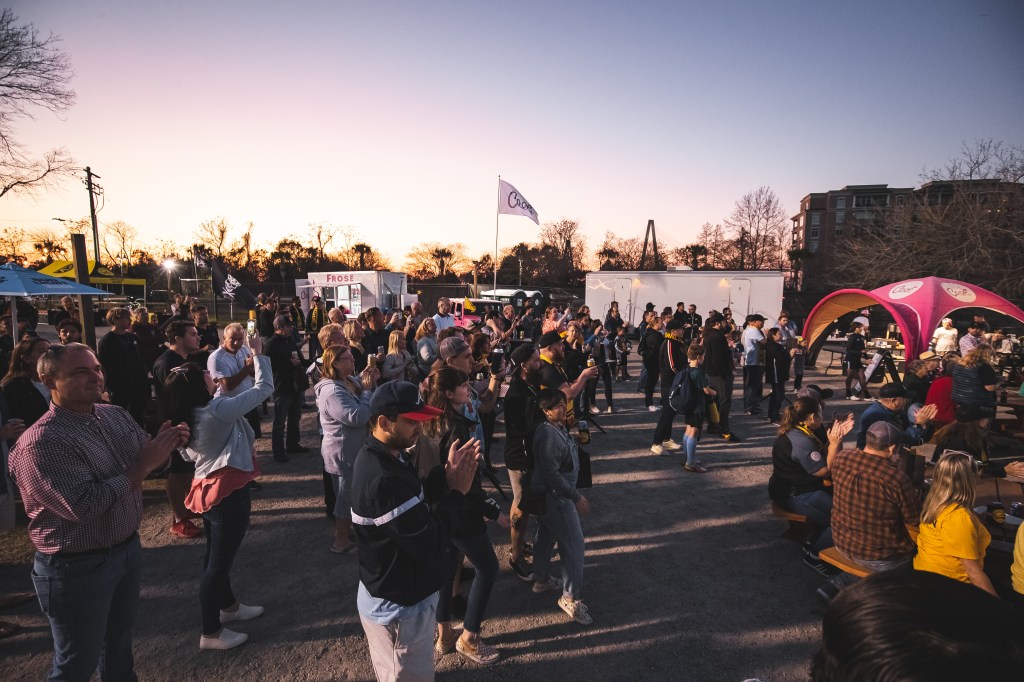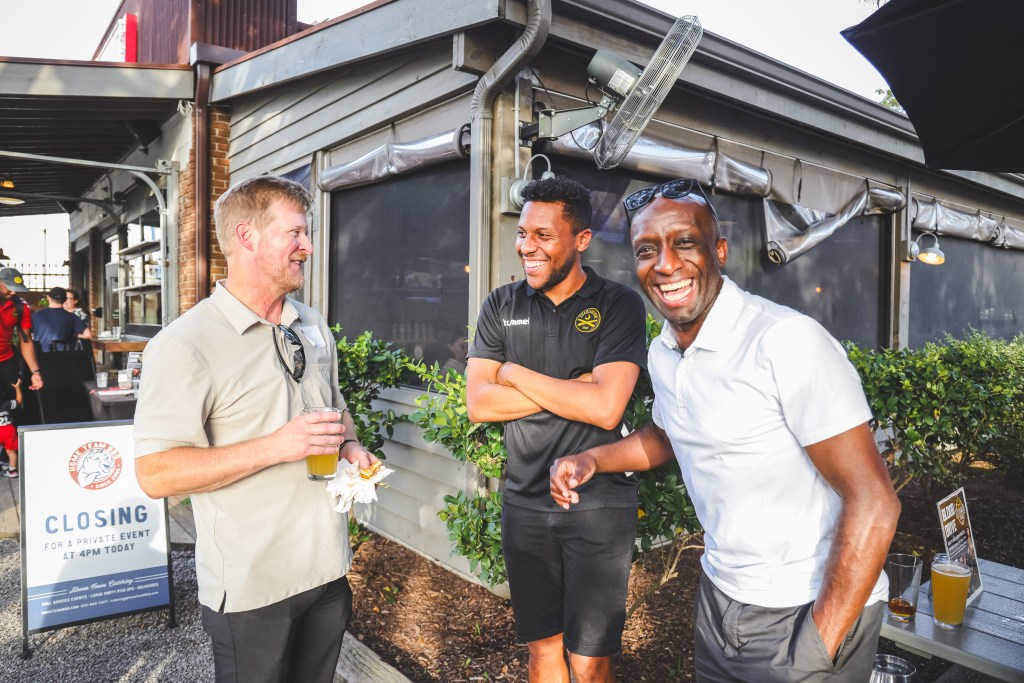 Hear From Our Members
"Gave our son an unforgettable birthday! Our friends we brought had never been to a game, and ALL agreed it was more fun than the Riverdogs 🙂 Huge thanks to Tanner and the Battery!!!"
– Mary H.
"The look on my 5-year-old son's face during the goal celebration when the Battery scored first. What a great experience! He loves soccer!"
– Michael O.
"The overall match day experience is fantastic, and so much better than it was at DI. It's a small touch, but the drink rails around the perimeter of the pitch are awesome! We often hang there instead of our seats. Our boys love the 'kids pitch', too."
– Kelly K.
"Our kids love going to Battery games!"
– Jamie T.
"The smiles on the kids faces interacting with the players was everything!"
– Margie F.
"I love the building energy that soccer is having in this area. In a few years, this club will be a game changer for professional sports in Charleston."
– Josh R.
"The kids loved going on the field at halftime!"
– Nicole P.
FAQs
Ticketing
Do I have to select my seats through an online portal?

Seat selection in the portal is the easiest and most efficient way to select your 2023 season tickets, but we are always happy to help our Season Ticket Members in person or on the phone. Please call 843-971-GOAL to arrange help with selection outside the online portal.
Do my kids need their own memberships?

All kids 4 and under are free!

Children above the age of 4 will need their own ticket or membership in order to enter the stadium.
Where will the Supporters Groups be sitting?

These groups will likely be in the Battery Supporter Section.

Please note: The Supporter Section is a ticketed area that includes a half safe-standing rail without a seat. Fans will likely stand throughout the match in this section of the stadium.
How do I sit near my friends or family?

The easiest way is to coordinate with your friends or family to find out where they are sitting. If you would prefer to purchase alongside a larger group, we will work to accommodate all requests through our Season Ticket Member support staff at 843-971-GOAL.
How do I print my tickets at home?

Log-in to your SeatGeek Account with your email and password you set when you purchased the tickets.
Once logged in click on the "Tickets" Tab and click on the event listing
Click on the 3 dots next to your ticket and select "view pdf" to view your print-at-home tickets. This will give you the option to print the pdf for physical tickets.
Payment
How much are season tickets?

In 2023, Season Tickets will range from $11 – $33 per seat, per match, excluding suites, and hospitality spaces.
Is there a payment plan available?

All season ticket reservations require at least 20 percent down at the time of check out. Charleston Battery is happy to offer a 2, 3, and 4 month payment plan to all Season Ticket Members. The plan will help defray the one-time cost of season tickets into monthly installments.
Benefits
How is priority established?

Charleston Battery Season Ticket Member priority is established when you first purchase your season tickets. Priority is maintained by consecutive years of a Season Ticket Membership purchase.
What are the benefits to being a season ticket member?

Best Seats – Secure the best seats for all Battery home matches
Preferred Discount Pricing – Significant pre-match savings up to X% vs. single-match tickets
Ticket Exchange Program – Ability to exchange future game season tickets for matches you cannot attend (with 48-hour notice)
Membership Social Events – Season Ticket Holders will receive invitations to exclusive events and experiences (Jersey Launch Party, Happy Hours, Special Meet & Greet Events with Players & Coaches, etc.)
Merchandise Discounts – Receive a discount at the Team Store on merchandise (All season long)
Personal Battery Season Ticket Rep – Dedicated Charleston Battery Assigned Rep. – Contact your personal Battery Membership Experience Specialist with any questions throughout the year and to find out the best way to maximize the value of your season tickets
Online Account Manager – Transfer tickets to friends, print tickets, resell tickets, and manage your account online
Where can I use my Membership discount on merchandise?
Membership
How do I access my Membership Portal?
Not a season ticket member yet?
Parking
Does my season ticket include parking?

Parking is not included for Season Members. The Priority Lots are reserved for Season Memberships only and are available for purchase online or phone phone. We will have spaces adjacent to the stadium available for purchase and we are working on securing additional spaces around our stadium to provide season-long or per-game parking passes for our fans.
Group Events
I am interested in a SuiteBox or Private Hospitality. How much are those?

You can view all our Private Hospitality ticketing options here. The best way to secure premium seating is to call us 843-971-GOAL to arrange a concierge appointment for your suite, or private hospitality space.
Contact Us
Terms and conditions
See our complete list of terms and conditions here.