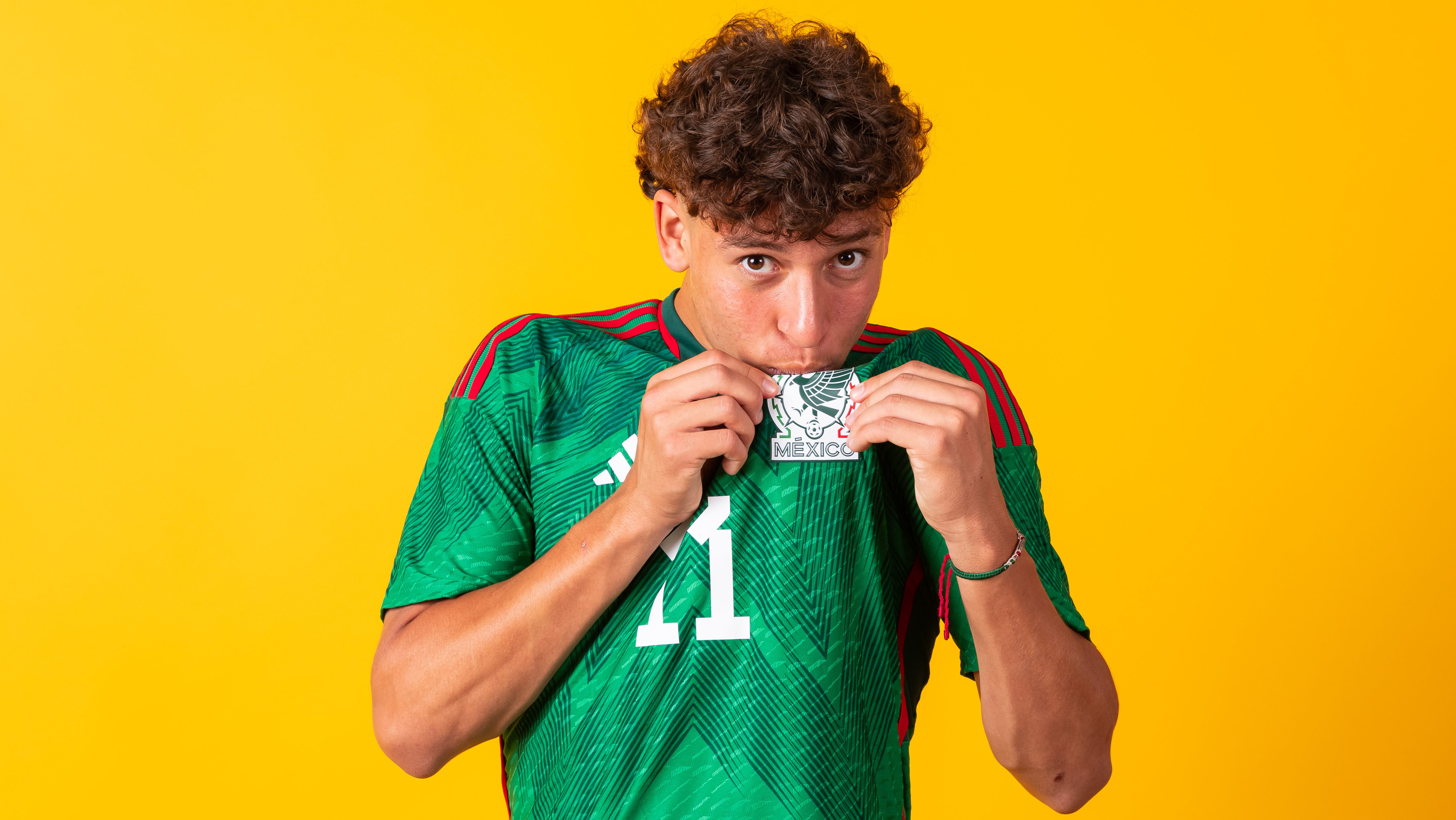 Charleston Battery attacker Fidel Barajas is off the FIFA U-17 World Cup in Indonesia. The 17-year-old was called up to the Mexican national team and has linked up with El Tri ahead of the World Cup's commencement.
Barajas led Mexico to win the Concacaf U-17 Championship in February, recording three goals and five assists en route to the trophy. In total, Barajas has 21 caps and seven goals for the Mexico U-17's.
Fidel is looking forward to the opportunity to perform on the biggest stage of his international career so far.
"Representing Mexico at the U-17 World Cup is such an honor for me," said Barajas. "It gives me pride to represent Mexico because, to me, it feels as if I'm also representing my family at the same time.
"I am beyond excited to live a dream that not many players my age have the opportunity to accomplish. As the days got closer for me to travel to Indonesia, I had this nervous energy, but the experience of the USL Playoffs gave me confidence. The confidence and form that I had in the playoffs will help me perform at my best for Mexico at the World Cup."
The 17-year-old heads to the World Cup following a breakout campaign with the Battery. Barajas tallied five goals and a league-leading 11 assists across the USL Championship's regular season and playoffs. He additionally led the team in chances created (39).
Barajas' talents have garnered global acclaim and he was named to The Guardian's Next Generation 2023, which is the British newspaper's annual report of the top 60 young soccer players across the globe.
El Tri and Barajas will look to add to the country's success in the FIFA U-17 World Cup. Mexico have won the tournament twice and are one of only four countries to have won it multiple times. El Tri are also the only Concacaf representative to ever win the FIFA U-17 World Cup.
"I feel like we can make a deep run in the World Cup and hopefully even lift the trophy in the end," said Barajas. "To get to the final, we have to face formidable opponents who have the same goal as us, to win it all. There are no easy teams here since everyone had their path to reach this big stage."
Barajas and Mexico are in Group F and will face Germany, Venezuela and New Zealand in the group stage. The opening match against Germany kicks off on Sun., Nov. 12, at 7 a.m. ET, at Jalak Harupat Soreang Stadium in Bandung, Indonesia. Fans can watch the games via Fox Sports 2 and Telemundo.