The Charleston Battery are excited to introduce new amenities and fan experiences at Patriots Point as part of the club's 30th anniversary season. The additions range from private group spaces to enhanced food and beverage offerings to new general admission seating.
New Supporters Section on the south end
Debuting at the Battery's next home match on March 25 vs. the Tampa Bay Rowdies, a brand new Supporters Section has been introduced behind the south goal. The stand increases the capacity of Patriots Point by roughly 200 with three safe-standing rows for fans to bring the noise and action to a new end of the stadium.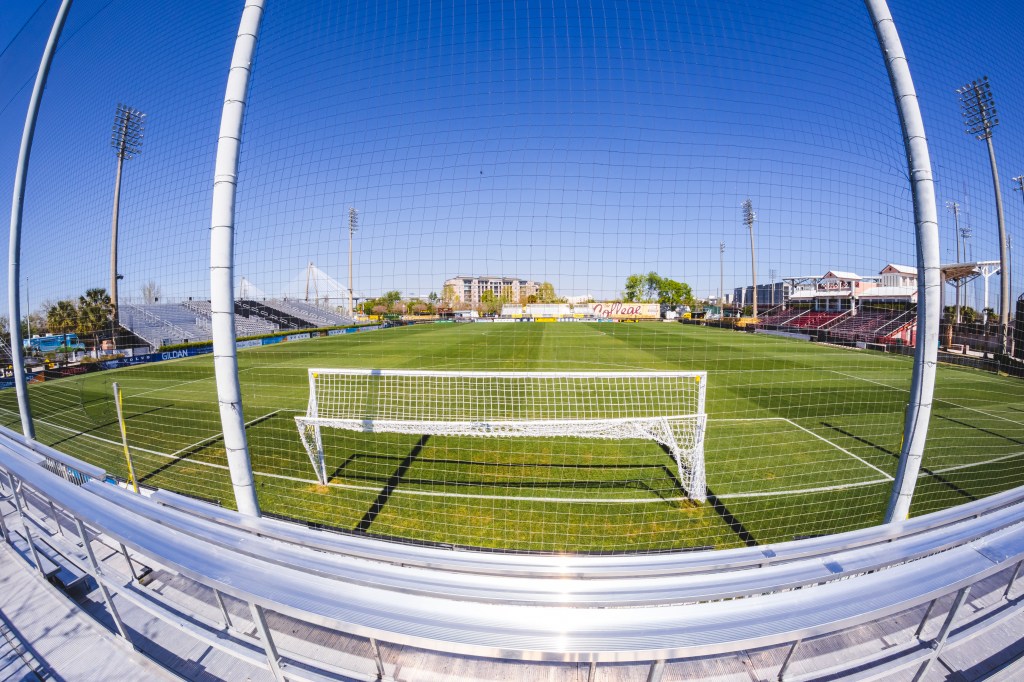 ---
New Party Decks in the northeast corner
Level up your matchday experience with the Heineken Party Deck and East Party Deck, situated in the northeast corner of the stadium. The elevated decks provide a new private space for groups with the action just feet away from the drink rails. Premium Parking Passes are included, and drink and/or snack packages can be added to the plan.
The Heineken Party Deck holds up to 90 fans and the East Party Deck, our largest private space, holds up to 120 fans.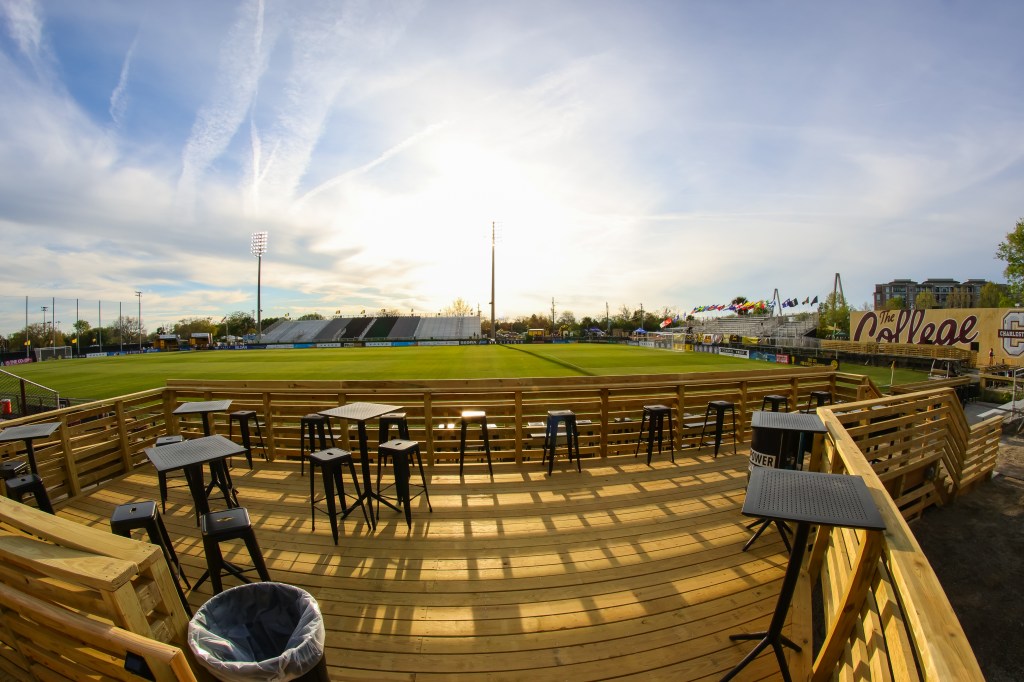 ---
New Party Pods with stellar views
On opposite sides of the stadium are the Corner Kick Party Pod and the Bud Light Pavilion Party Pods.
The Corner Kick Party Pod is perfect for birthday parties (with a Nothing Bundt Cakes cake included for birthdays) and small gatherings (30 fan maximum), our one-of-a-kind private field-level tented area has standing drink rails and is positioned with goal views on the southeast corner of our stadium (by the jumbotron).
The Bud Light Party Pods are field-level private spaces and are located inside the Pavilion with drink rails overlooking the field. The space holds 60 people.
Both areas are complete with tables, chairs, field-level views and access to post-match autographs.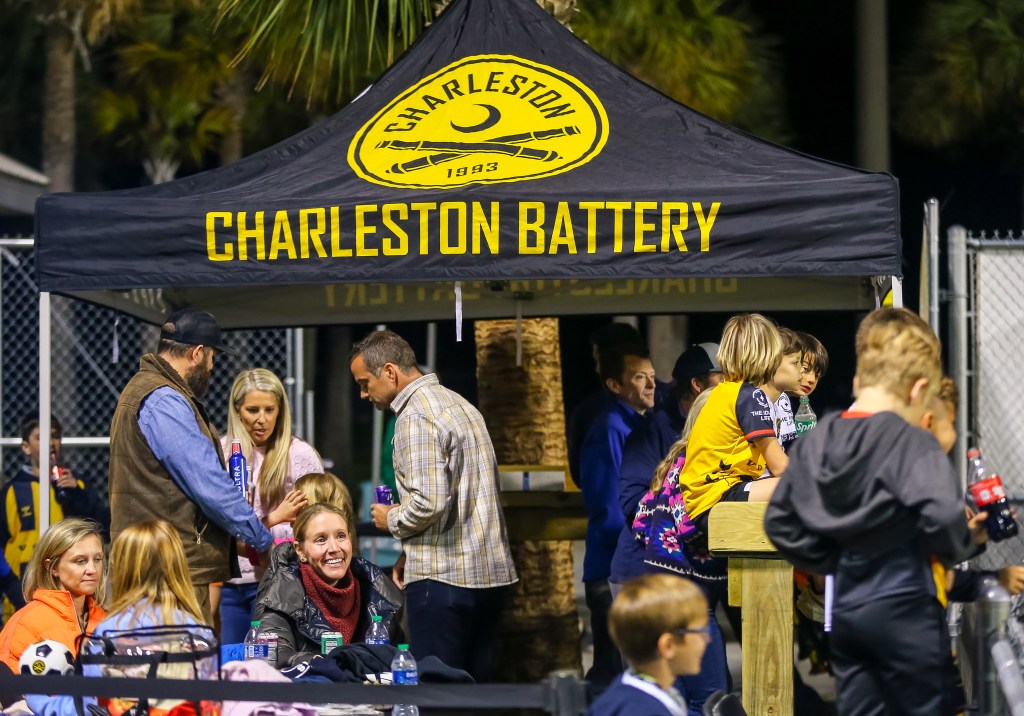 ---
For additional information and to book your group outing at any of the new private event spaces – or at the fan-favorite Ideal Life Suite Boxes – check out the Private Event Spaces page here: