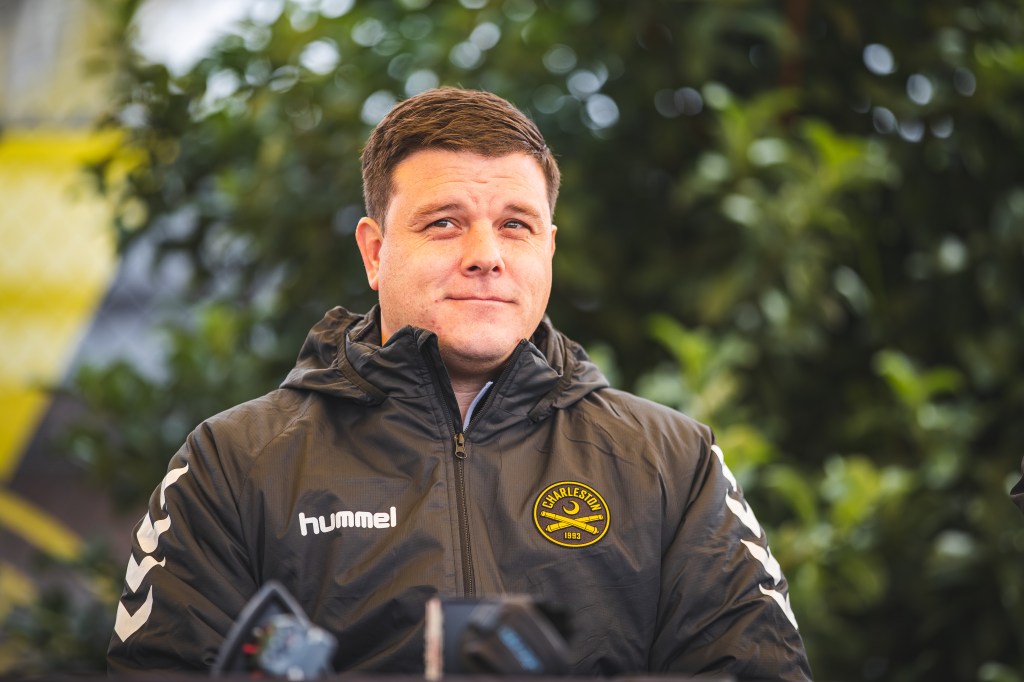 Following Ben Pirmann's appointment as the Battery's head coach on Thursday, Coach Pirmann, along with Chairman Rob Salvatore and President Lee Cohen, discussed his new role with Charleston media. Key quotes and photos from the day to follow.
Club President Lee Cohen's opening comments…
I think for me, knowing the opportunity that existed here with the Charleston Battery, in the city of Charleston, was extremely attractive, but it was what Rob and the entire ownership group and their vision that was going to be for this club, the vision of a club that the community is proud of, and a vision that plays so much up to the brand in the history.
I always say we do this sport and we do it for two reasons. One is for the players, and the other one is for the fans, and thanks to all the fans that are sitting at home right now and enjoying this press conference. We don't have this club without you and this club is just as much as yours as it is ours.
In terms of the process, listen, you don't get a chance to bring someone into an organization like Ben Pirmann every day. And when the opportunity presented itself, it was something that became really really attractive to us. We had coaching candidates from all over the world. Ben's profile, and I'm a big relationship person, the relationship that we had, as Rob said, Rob's high energy, I'm high energy, Ben is real high energy. So, when you had the three of us together with the staff that's on board, we're very, very excited to be moving in a direction that has us in contention to play meaningful games late in the year.
But we are extremely excited and extremely proud to have Ben Pirmann as the head coach of the Charleston Battery. So at this point, I'll officially welcome as well to the head coach of the Charleston Battery, Ben Pirmann.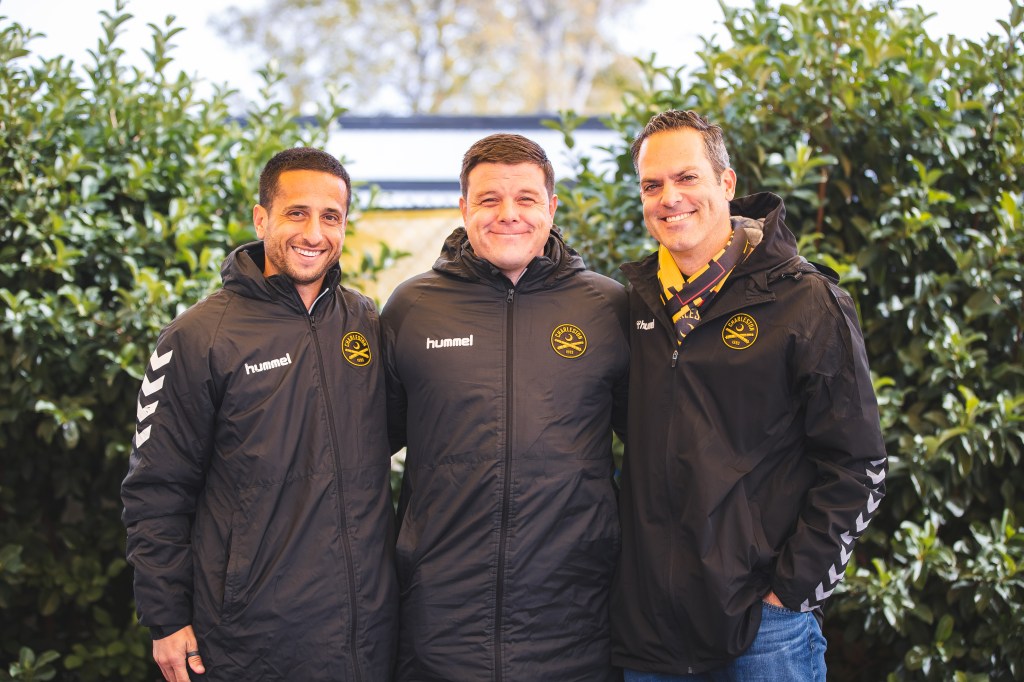 Head Coach Ben Pirmann's opening comments…
First and foremost, thank you all for being here. Thank you for having me, Rob, Lee, and everybody involved, everybody's so welcoming.
Charleston is an incredible community. Everything you're going to find out about this football club is that we're going to be based in the community. We are servants of this club. We are servants of this community. We're going to work our tails off doing it. We're going to be as entertaining as possible. We're going to work hard.
I'm a pretty simple man, I enjoy football. I enjoy coaching and I enjoy servanthood and that's what we're going to be about. So, I think that the decision was very easy to come here, to have the opportunity to work for intelligent, like-people that want to serve as well. And, ultimately, I am selfish, we want to win matches.
We want to be a team that is at the top of the table, playing high-level and energetic football, and there's no better place, honestly, probably in the world, but definitely in this country and in USL, than Charleston to do it. I'm excited.
Coach Pirmann on his coaching background…
I played soccer at Michigan State University, then was a college soccer coach at Western Michigan and Michigan State for 10 years. I was also the head coach of Detroit City FC for six seasons, and then an assistant coach at Memphis 901 FC for two years and the head coach for the last two seasons at Memphis, before coming here to Charleston. So, a very long and unique journey.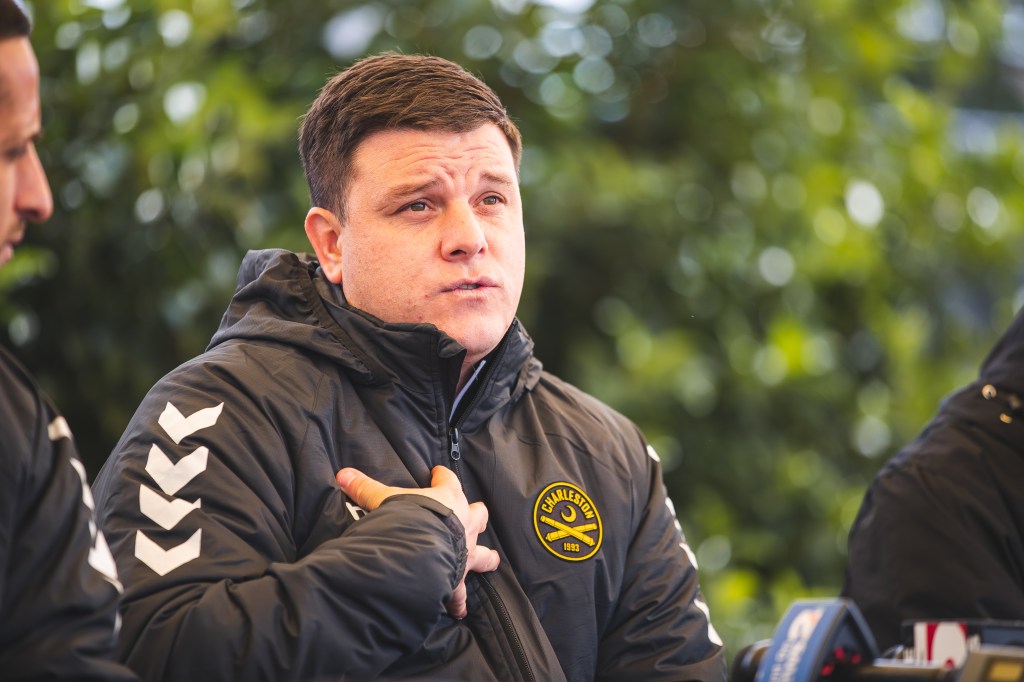 Coach Pirmann on the process of coming to Charleston…
Just like anything else in professional sports, there are people that connect dots here and there but when I got a phone call that said this could potentially be an opportunity, I was open to it. I've been here four times to play in the stadium and to compete. To me, community is one of the most important things in life and in this community and the people here, to have the opportunity to serve them and go at this together, to do the best things possible on and off the pitch, it was just an opportunity too good to turn down.
Coach Pirmann on his outlook for the 2023 roster…
There are 24 other clubs in this league. Everybody's getting better. So, we have to have a holistic approach. My recruitment model is high energy, high character. There are a lot of very good football players, but we want people that want to serve this club and be in this community and make Charleston a destination for players to play football. 
We're constantly looking to reflect and improve, we're going to constantly improve. We also have a really good group of guys that are going to be coming back that are going to be the backbone and the core of this club. I'm excited to be able to work with them, I'm excited to be able to call players and say, 'get yourself down here, get yourself in this community, let's go play some football matches and win some games.'
Cohen on the club recruiting new players…
Here's what I would say: Rob recruited me, I recruited Ben, so I think the one thing that the three of us are very good at, is recruitment. It's going to be staying ahead of everybody else and making those phone calls. I think after today, and a marker that went down today [with this announcement], there's going to be a whole different landscape.
The Charleston Battery mean business within the USL and within soccer in this country. And the club is going to be a place that players are going to want to come to and to compete. When you have someone sitting right next to you like John Wilson, he's an advocate of this club, he's an ambassador of this club. So if you look at the four of us, these are the guys that are recruiting every single day, that are going to be putting this club back into the right light.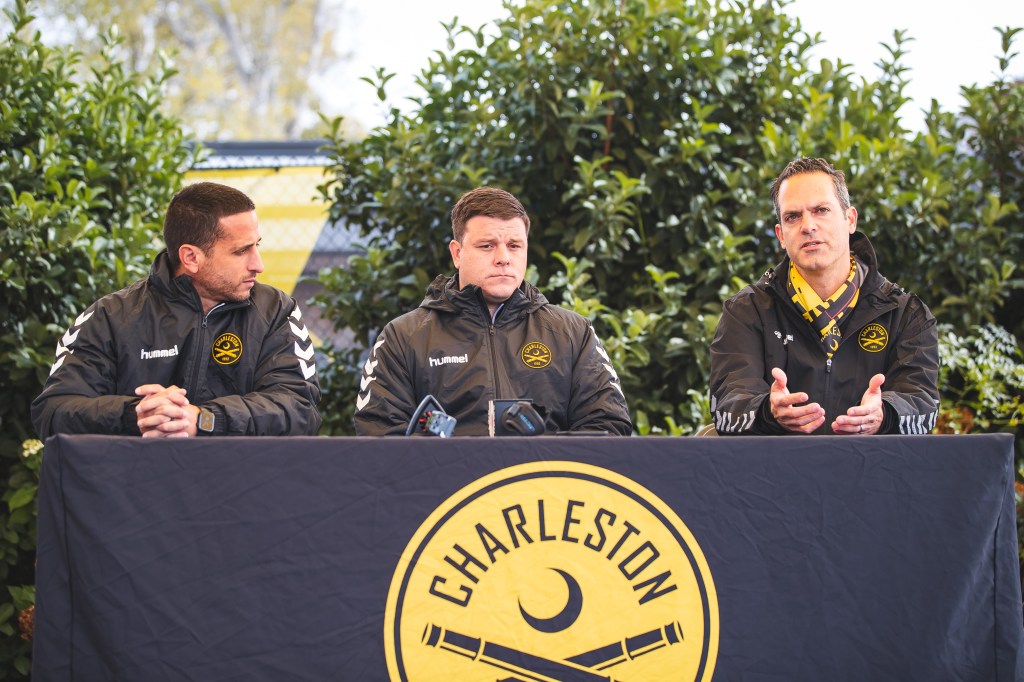 Coach Pirmann on getting the back into playoff contention…
There are two approaches. One is, it's not me, it's a club, we're a team, we're a family, we have a team of coaches, we have a team of front office, we have a team of players and, more importantly, we have a team of community, and we're going at it together. Is there pressure? There's always pressure when you want to win. We're excited. I'm huge on processes, we got to get better every single day, all we're focused on is improvement.
I've been calling players, talking to players, there are really good footballers on this team, but they're really good human beings, that's huge. Now we have to go find even more footballers, even more quality citizens to serve this club in this city. Then once we get everybody going, we're going to be here training, we're going to play some matches and we're just going to keep getting better and better. I guarantee you we'll be one of the hardest-working teams in this league.
Coach Pirmann on what fans can expect from the playing style…
Holistically, we want to be well-balanced in all four phases of the match; when we're in possession, when we're out of possession, both the transition moments and restarts. We want to be high energy, we'll be very hard at work and we need to be disciplined.
Big picture, we want to be a team in the league that everybody's miserable to play against. We want to play here and teams not enjoy coming here, it's one of those places where we want our fans to be going nuts. We want [our fans] to make it miserable for our 17 opponents that are going to come in here.