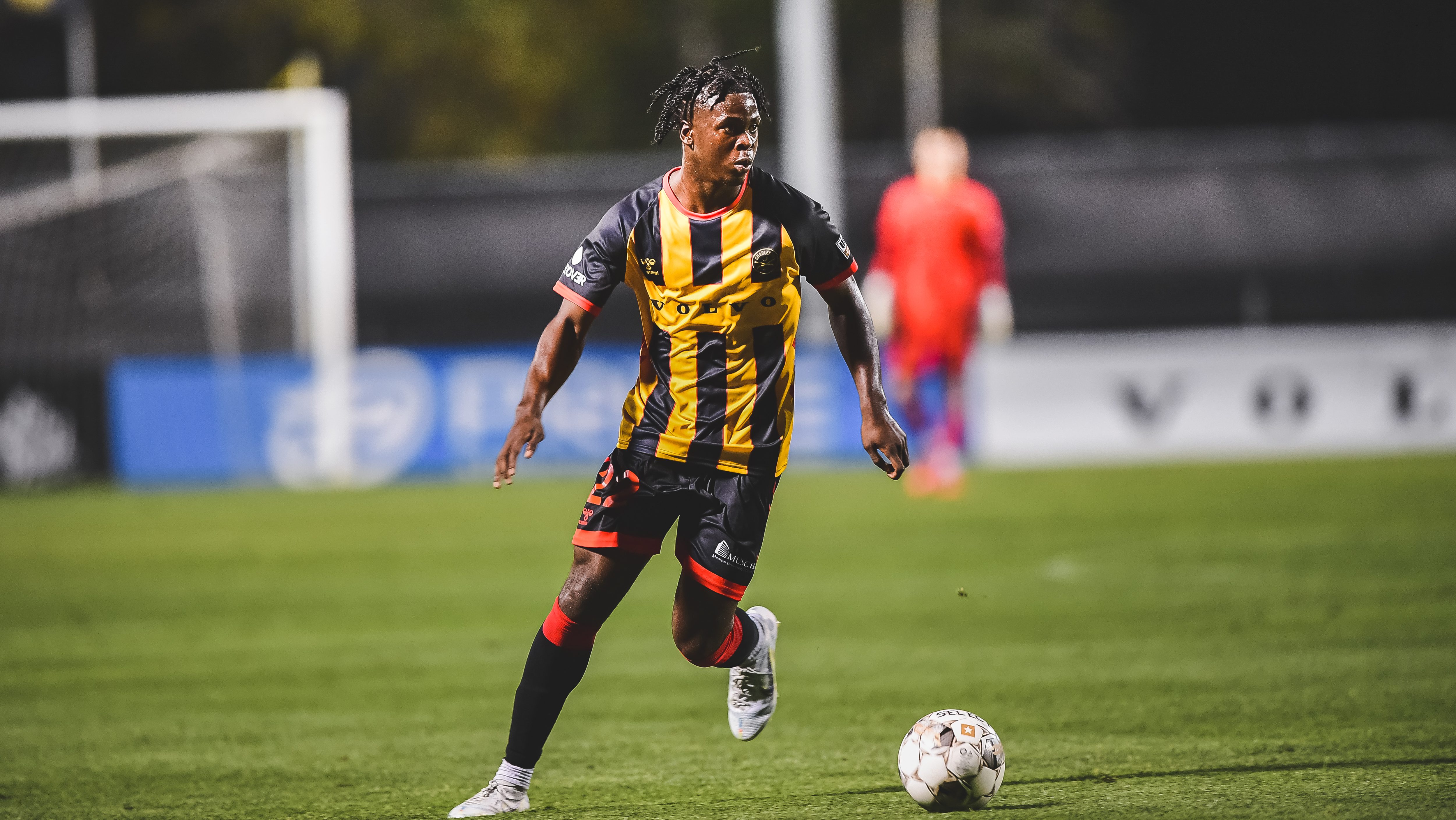 The Charleston Battery announced Thursday that winger Emmanuel "EJ" Johnson has concluded his loan spell with the Black and Yellow and has returned to Hibernian FC.
Johnson arrives in Edinburgh ahead of Hibs' preseason after making his debut at the professional level with the Battery. The 19-year-old appeared in all 14 matches this season and scored his first goal at the senior level on June 4 against Indy Eleven.
In total, Johnson logged 410 minutes in league competitions, tallying one goal, four chances created and 36 duels won.
"Thank you to my teammates, the coaching staff and, the fans for trusting me and allowing me to add my own flair to the game," said Johnson."Being around my teammates and other professionals every day helped elevate my game. Although I was here for only six months, it felt like home."
Johnson also expressed his gratitude to the fans for their support during his tenure in the Lowcountry.
"From the very beginning, you welcomed me and cheered me on, day in and day out," said Johnson. "You sent me messages of support and well wishes on my birthday, I want you to know that I read every message. I hope you saw me wear my heart on my sleeve and how I worked hard every game. The goal I scored, was for both all of you and the team.
"Let this not be a goodbye, but a see you later. I will be cheering along with you all across the pond and watching every game."
EJ's arrival marked the first official sporting interaction between Charleston and Hibernian since the two formed a strategic partnership agreement in 2021, and signals an extension of the growing relationship.
"[Johnson] will be a massive addition to our Development Squad and the game's program will allow him to progress further," said Steve Kean, Hibernian FC's academy director. "This also shows how beneficial our partnership with Charleston Battery is as it provided EJ with an opportunity to play regularly."
The club thanks EJ for his contributions throughout the season and wishes him the best of luck in his new adventure in Scotland.