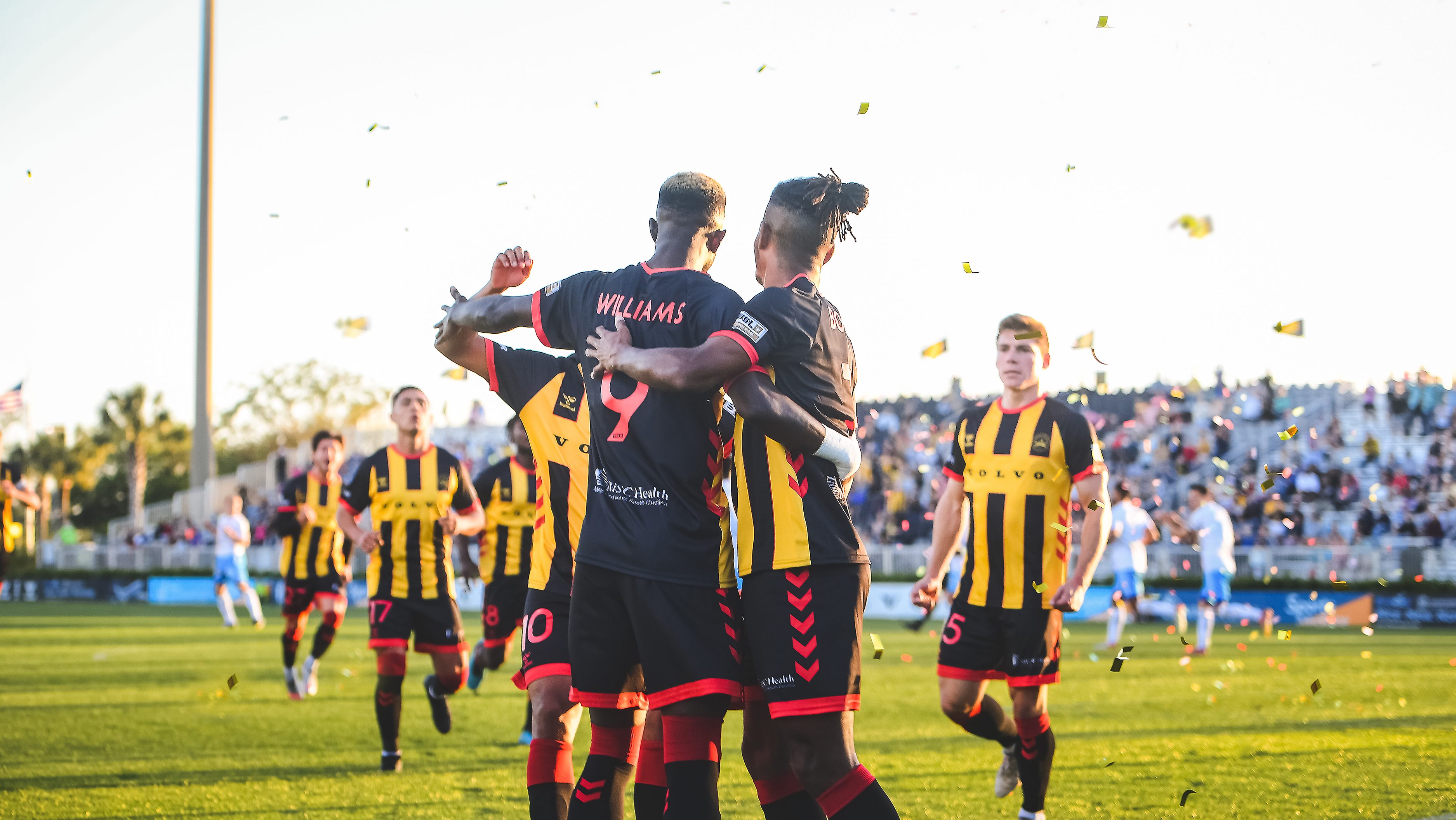 The 2023 USL Championship schedule is here! To get ready for the new season, here are seven fun facts about the 34-game slate to get excited about…
Starting and ending at home
The Charleston Battery will open the regular season on March 11 against Phoenix Rising FC at Patriots Point and conclude it there on October 14 against Birmingham Legion FC. In fact, five of the Battery's first eight matches are at home and so are five of the final eight games of the regular season.
Siri, play "Feels Like The First Time"
Charleston will face four teams for the first time, all from the Western Conference; Phoenix, Monterey Bay FC, Oakland Roots SC and El Paso Locomotive FC. All but the match against El Paso are at home:
CHSvPHX: March 11
CHSvMB: May 20
CHSvOAK: August 4
ELPvCHS: September 30
Consistency is key
Barring any changes, all of the Battery's home matches will kick off at 7:30 p.m. ET except for three, the May 20 game against Monterey Bay FC and the final two games of the regular season, which will start at 5 p.m. ET. Your evening plans are made!
Action-packed weekends
The majority of Charleston's home league games happen on the weekend. Breaking them down by day of the week, 13 matches are on Saturday, three on Friday and one on Wednesday. Set your calendars accordingly.
Come one, come all
New to the USL Championship's format this year, the Battery will play all 23 other clubs during the regular season. Charleston will face each Eastern Conference team twice, once home and once away. They will then compete against each Western Conference team once, six home and six away.
Southern hospitality for first-time visitors
In addition to Pheonix, Monterey Bay and Oakland, Western Conference clubs Colorado Springs Switchbacks FC, San Diego Loyal SC, and defending champions San Antonio FC will make their inaugural trips to Patriots Point in 2023.
Top eight advance
The 2023 season will feature expanded postseason play with the top eight clubs, instead of last year's seven, from each conference advancing to the USL Playoffs. The Battery and their rejuvenated team will look to get back into the playoffs after missing out on the dance the previous two years.
The complete schedule can be found below, single-game tickets are available now and fans can unlock incredible per-match savings with a Season Membership: