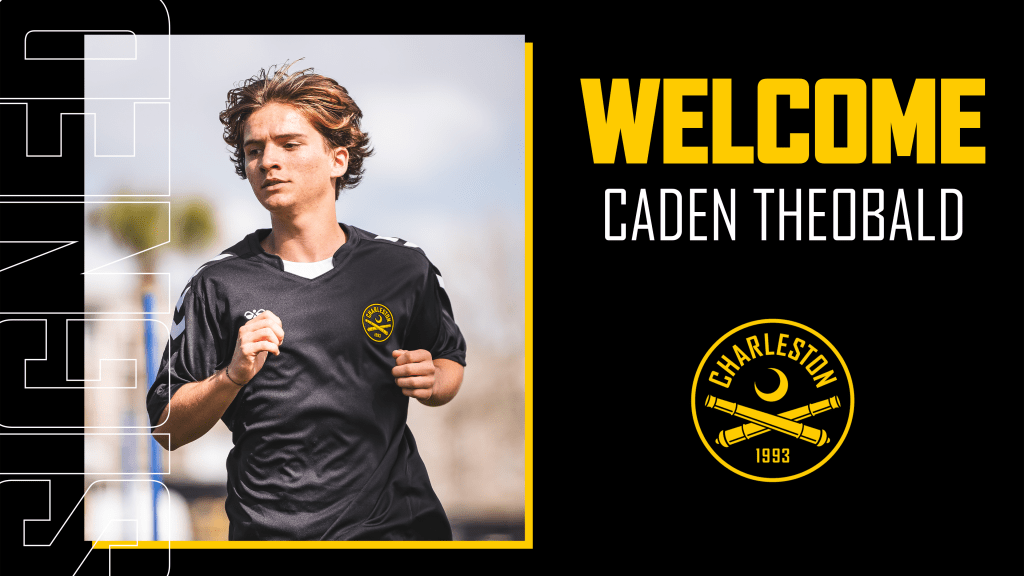 The Charleston Battery announced Wednesday the signing of midfielder Caden Theobald to a USL Academy contract, pending league and federation approval. Theobald becomes the first Academy signing of the 2022 season for the Battery and traveled with the team for the upcoming away match against Birmingham Legion FC.
"I'm very excited to be joining the club," said Theobald. "I've been attending Battery games for as long as I can remember and signing with the team has always been a dream of mine."
The 18-year-old is a native of Charleston, South Carolina, and played collegiately at Northwestern University during their 2021 season. Theobald made two appearances for the Wildcats, debuting on September 6 against the University of Missouri-Kansas City, a 4-1 victory.
Battery Head Coach Conor Casey is looking forward to bringing aboard the youngster.
"We're very excited to add Caden to the team, he's trained extremely well since coming in with us during the preseason," said Coach Casey. "He's technically skilled, has a good understanding of the game and a good motor.
"It's great to add a local talent, especially somebody who has been connected to this club and city since he was a boy."
Prior to Northwestern, Theobald competed with South Georgia Tormenta FC's USL Academy team in the summer of 2021. Theobald scored in Tormenta's 3-0 victory over East Atlanta FC on June 9, 2021, and was subsequently named Man of the Match for his performance.
Theobald also played for development sides Jacksonville FC of MLS Next, and Cainhoy Athletic SC and SC Surf Soccer Club in Charleston. 
Caden is ready to get started in this next chapter of his playing career.
"In terms of growth and development, I couldn't ask for a better coach and system to play under," said Theobald. "I'm confident that Coach Casey will help me elevate my game to the next level."
Theobald will wear the number 29.