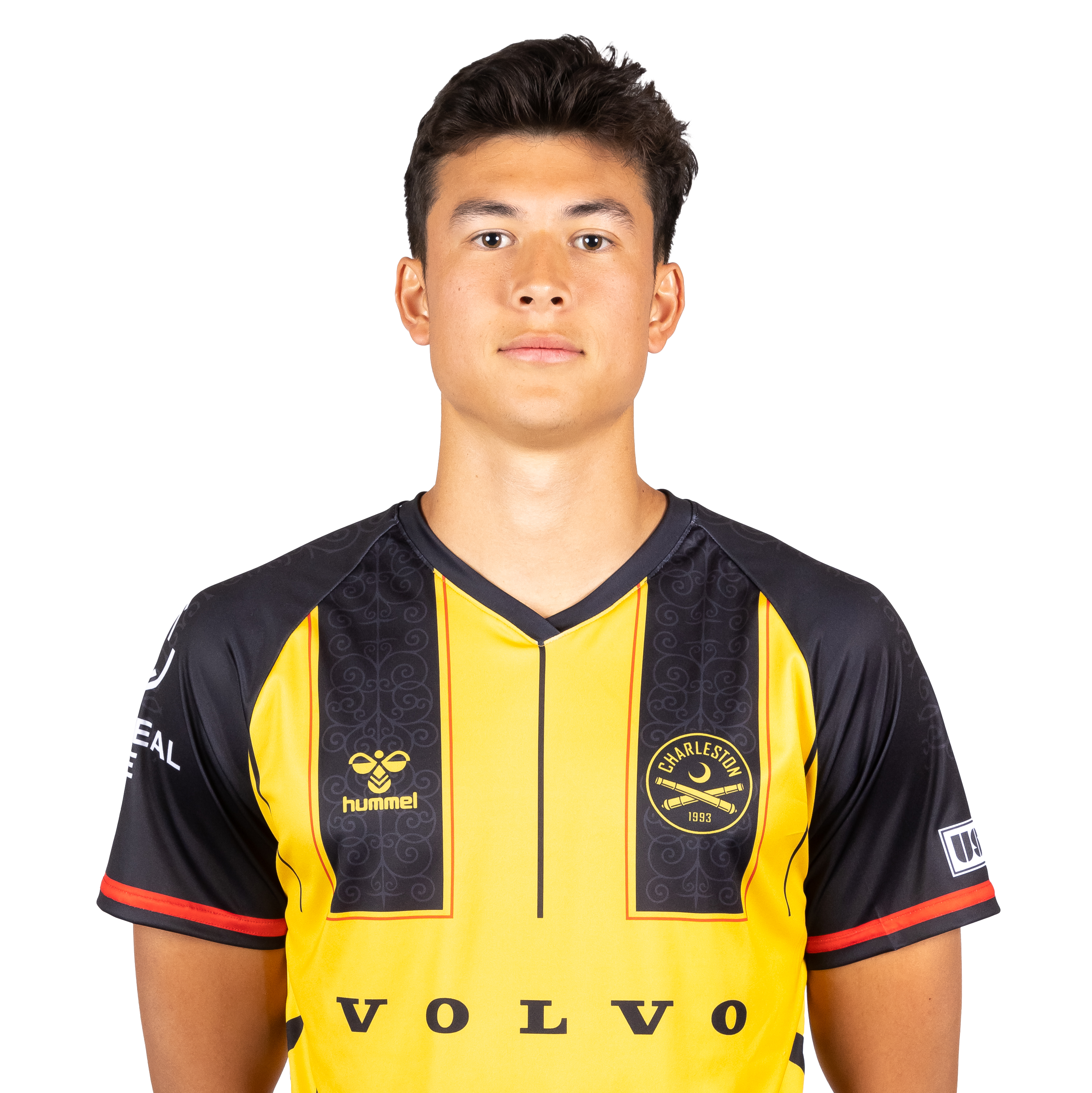 Position: Forward
Birthdate: 08/28/1999
Hometown: San Clemente, California
Previous Club: Atlanta United 2
College: Air Force Academy
Height: 5-11
---
Tristan enters his first season with the Black and Yellow after completing a move from Atlanta United 2 to Charleston during the 2023 offseason, subsequently signing a new multi-year deal.
Trager was selected by Atlanta in the 2022 MLS SuperDraft, 47th overall, out of the Air Force Academy and later signed with Atlanta United 2 after completing his degree.
He was among Atlanta's top performers last year, scoring eight goals and tallying two assists across 22 appearances, and was often deployed in attacking positions as a midfielder and forward. He was named the league's Player of the Week for Week 17 and selected to the Team of the Week in Week 31.
A native of San Clemente, California, Trager had a standout collegiate career at Air Force, racking up 27 goals and 13 assists across 57 matches with the Falcons. He was the Western Athletic Conference Offensive Player of the Year after his senior season and was twice named first-team all-conference.
Trager graduated with a degree in geospatial science from the Air Force and has received a waiver from the Secretary of Defense to fulfill his service commitment after he completes his professional sports career. He's looking forward to getting started in Charleston, a city with a renowned Air Force and Navy presence.